Inside Daan Roosegaarde's Florescent Dream Factory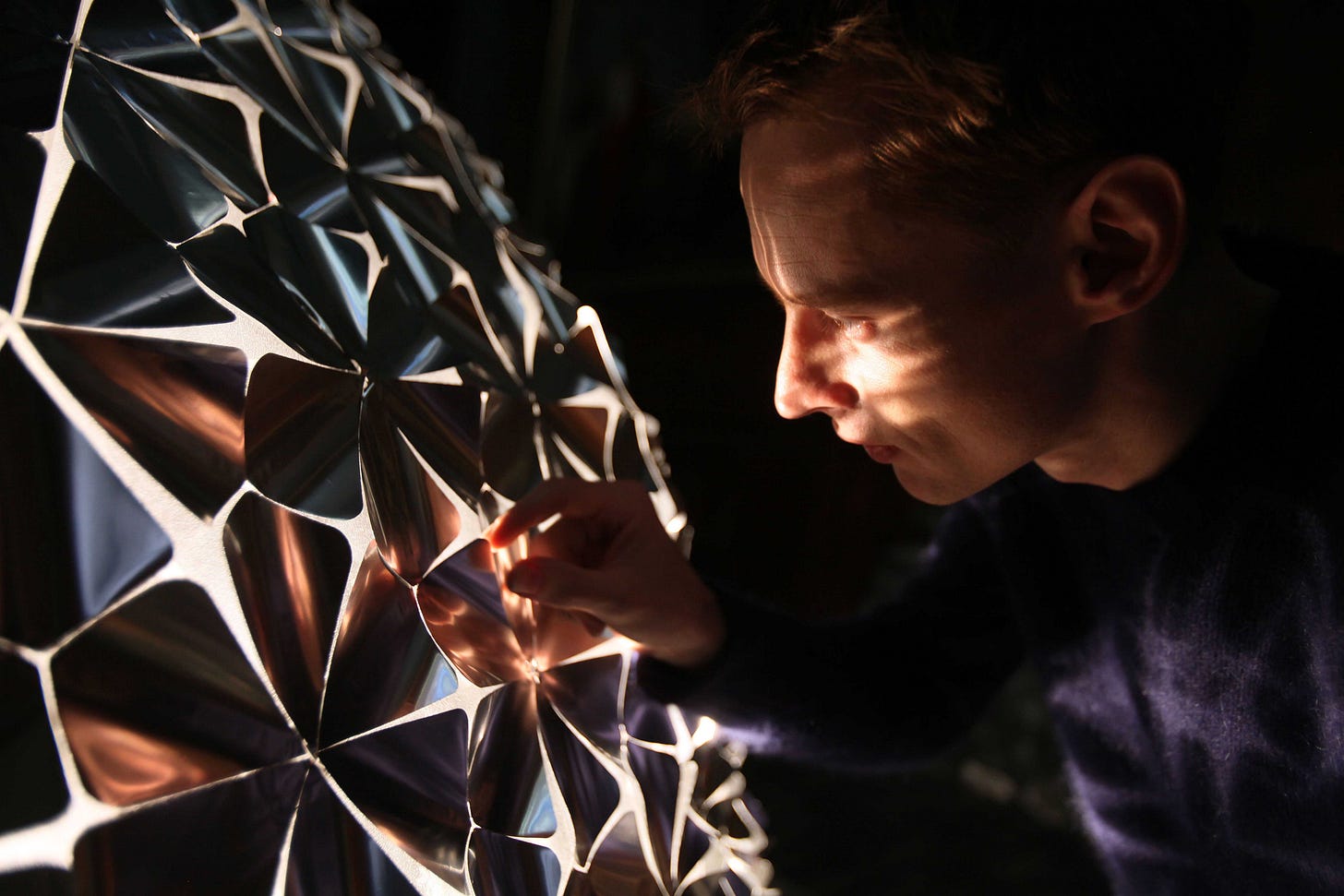 ---
Hello all ~
Welcome back to Slow Ghost, a newsletter and (someday) events series dedicated to showcasing new and emerging creativity. Thank you to everyone who supported our launch issue last week—your notes, sign-ups, and general posi vibes were overwhelming in the best possible way. If I owe you an email, please know it's coming.
If you're new to Slow Ghost, come right in!
Today's issue is about exploring how we can transform our society, even with all its horrific shortcomings, to build something better. Few artists embody this spirit of limitless possibilities more than Daan Roosegaarde. The Dutch polyglot creator's imaginarium of fantastical works ranges from smog-purifying jewelry to his SPACE WASTE LAB, which captures and visualizes space waste, to a solar activated light path based on Vincent Van Gogh's Starry Night. 

A few days into quarantine, I Skyped with Daan from Bali, where he was deep-sea diving and enjoying some downtime at the bottom of the ocean. I hope you'll enjoy this chat as much as I did.
Laura Xx
Slow Ghost logo by Tyler Lafreniere
---
What Comes Next?
Rethinking cities and illuminating the countryside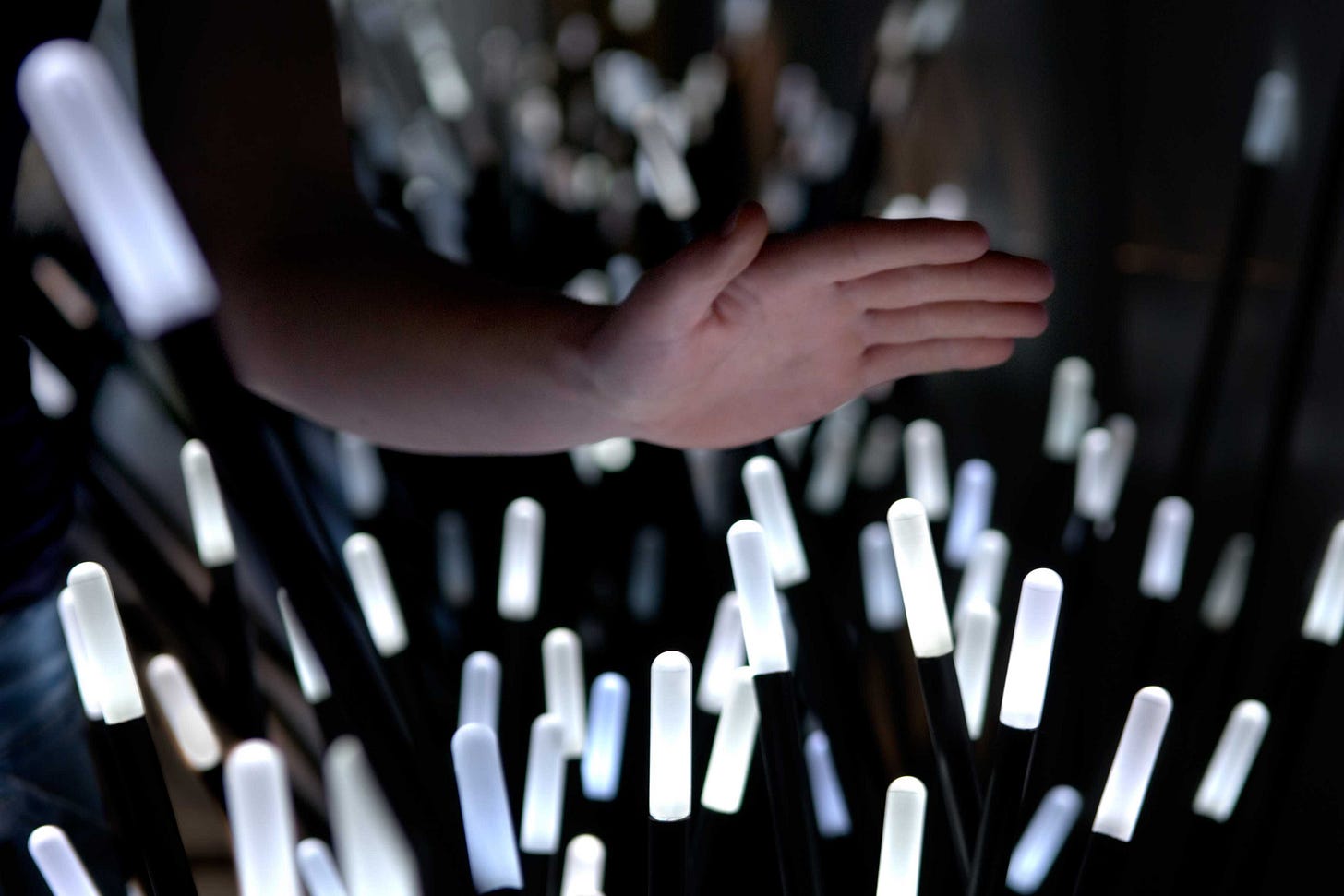 Daan Roosegaarde has mastered the art of wonder. Last fall, his traveling Waterlicht installation had jaded New Yorkers lined up for hours to gaze at a florescent Aurora Borealis of holographic waves as they rippled above W 129th street, foreshadowing the rising waters and grim realities of climate change. More recently, he unveiled an illuminated Holocaust memorial, Levenslicht, in the Netherlands and Presence, his first solo show at the Groninger Museum. His ongoing SMOG FREE PROJECT, a campaign to reduce air pollution through design, has regenerated clean air in public spaces from China to Mexico.
Inside his Rotterdam Dream Factory, a team of design elves creates worlds both immersive and thought-provoking, going beyond one-dimensional Instagram thirst traps to inspire visceral awe and reflection.
~
What's next for the Dream Factory?
Based on Presence, we're getting requests from museums to do "inside and outside" projects where the outside activates the inside. We also keep pushing urban innovations, like the Gates of Light, a series of light-reflective buildings in Toronto that harvest the vibrations of a massive highway system to create energy. The project will be similar to our sustainable dance floor, but on a kilometer-scale to see if we can harvest enough power to generate public infrastructures like lighting and transportation. 
Where in Toronto will this appear?
The client is the Bentway, near Fort York. The city calculated the cost to demolish the Gardiner highway, which was more expensive than innovating the existing structure. So they're trying to re-activate the city space underneath the Gardiner. We did Waterlicht there last year. It was beautiful and transformed the space into an almost cathedral-type of feeling.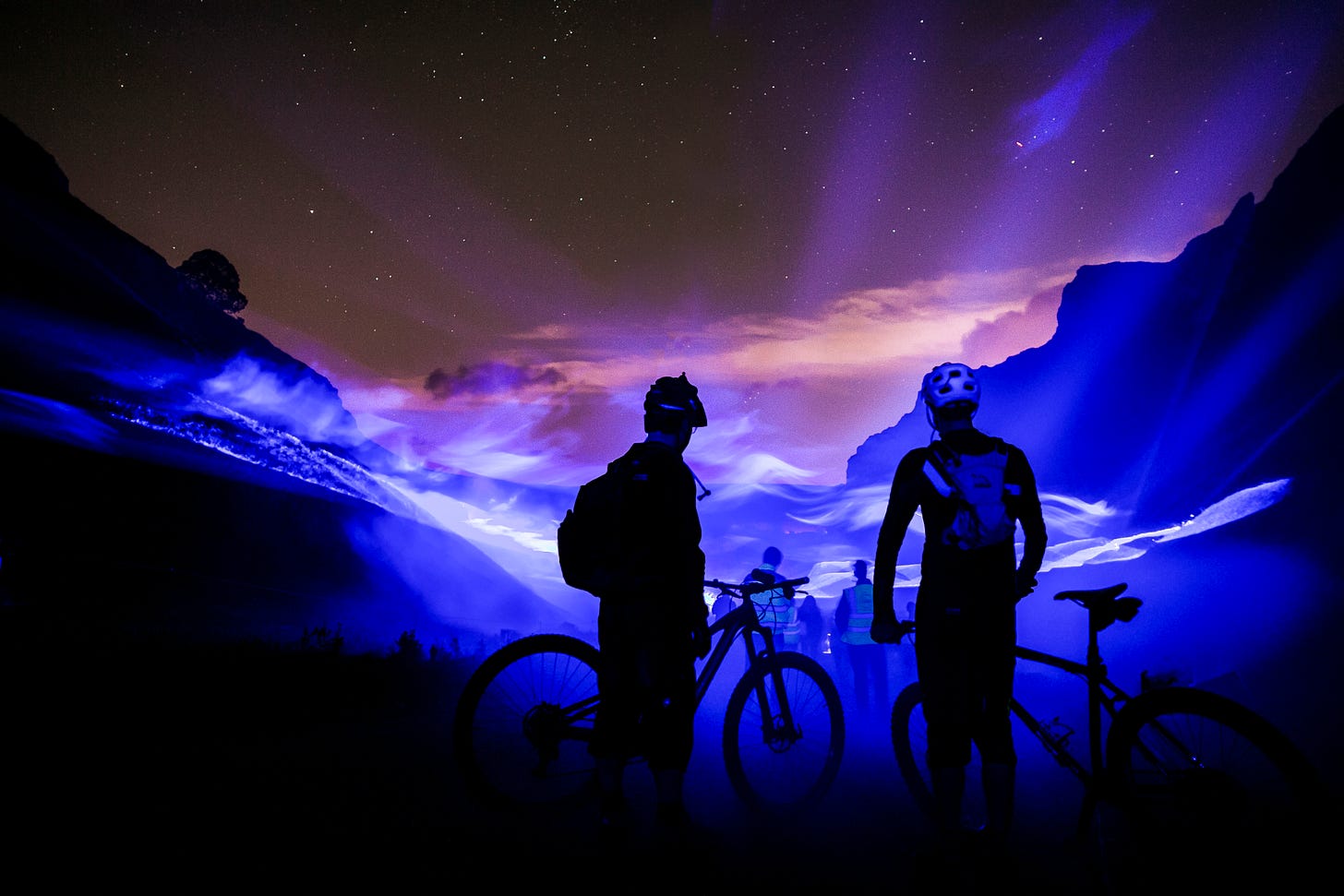 Now we're working with Toronto to do a permanent installation, starting with a pilot next year. It's hard to talk about the rest of our projects because they're either still in prototype, or I'm not that free to discuss yet—but you'll see a lot more art and urban works.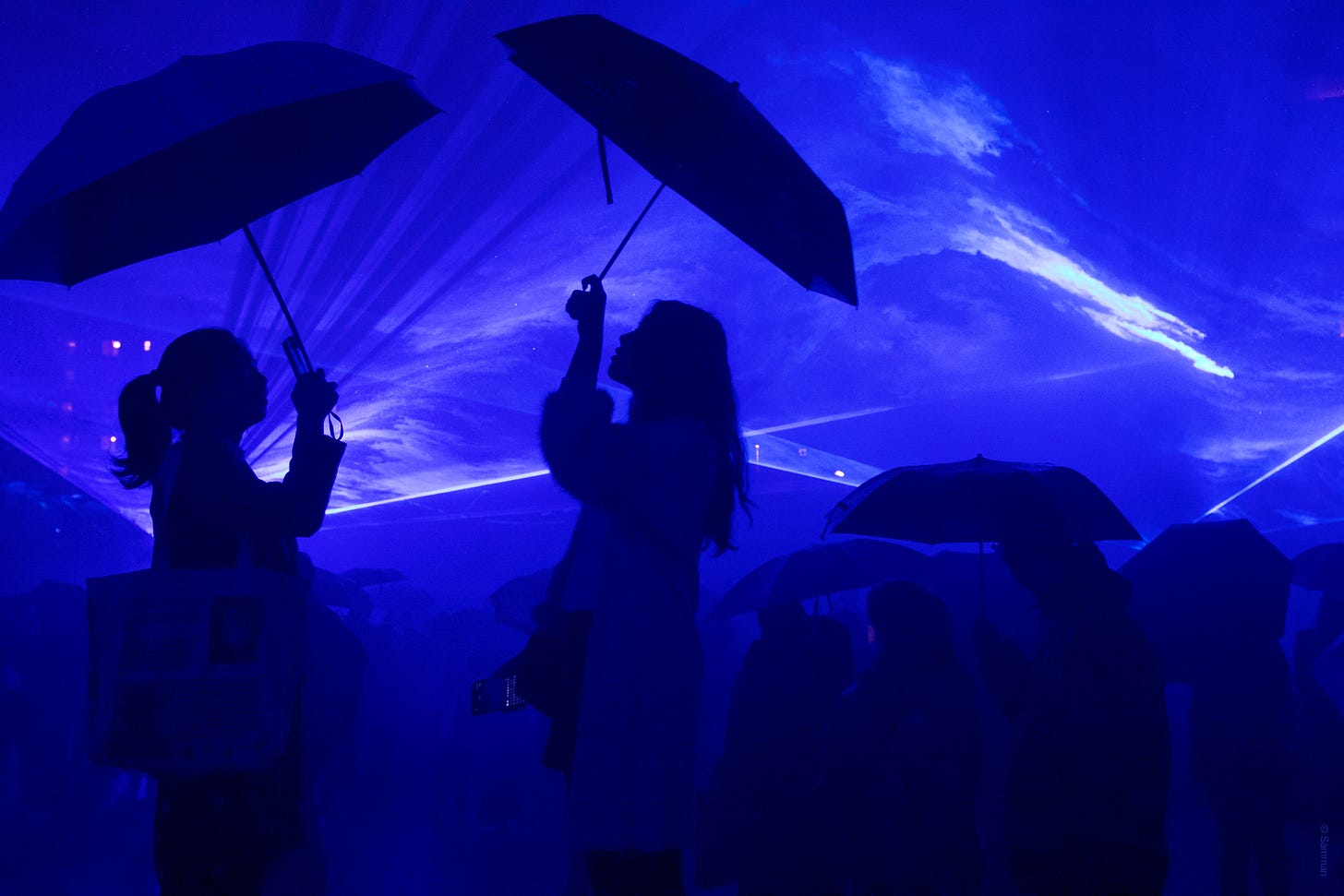 What is your process? Where do you go for ideas?
In a way, the greatest artwork I will ever make is the studio itself. I had a lot of ideas, a lot of dreams, that nobody knew how to build. One day I woke up and thought, "I'll just do it by myself"— I needed to create to not go crazy. To make the world understandable. But there is also a "we". You do it not just for yourself, but for a larger group. I like to say I'm not part of a Utopia, I'm part of a "Proto-topia". We don't know how the future will look, we can only make a proposal. There's research and technology that goes into the work, but there's also me, waking up at 4 o'clock in the morning, and saying, "Shit! I have an idea." You become an involuntary prisoner of that idea. That's what drives these projects. You need to be this way to make things happen. There's 80% bullshit to get 20% beauty. You have to surrender to the idea. Let it guide you through the hurdles to make it happen.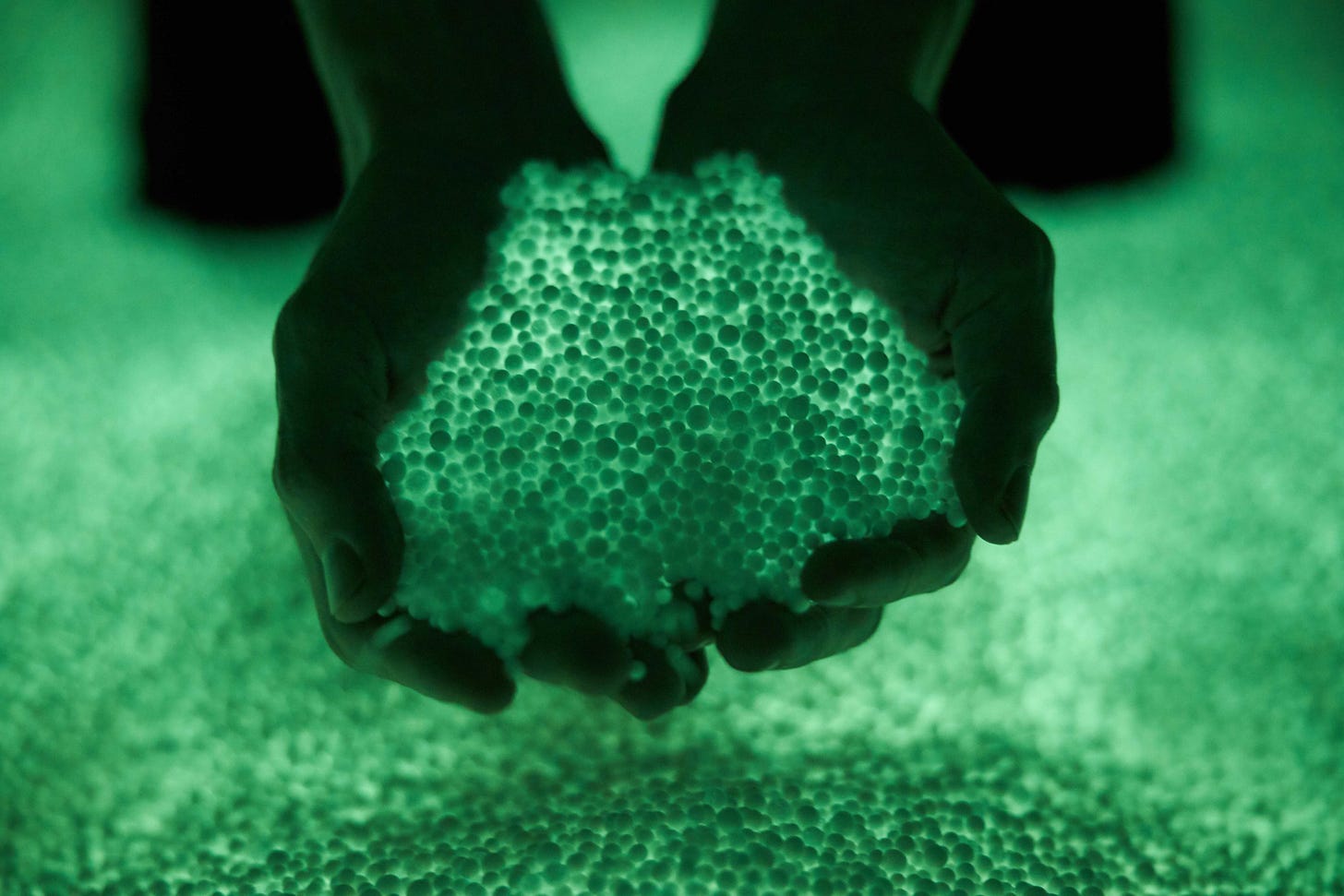 Once you get an idea, do you bring it into the studio?
It's very intuitive. People ask me "how do you know if it's a good idea" — well, here's the thing: you don't. You have an idea, and then you spend all your time and energy and money on it to make it grow. To feed it with knowledge, and in the end, hopefully, it becomes something meaningful. A project starts and ends with me, but in the meantime, there's a lot of ping-pong, collaboration, input by others. It's a complete illusion that I could ever do this alone. Of course not. But I do start and finish it. I have the final edit.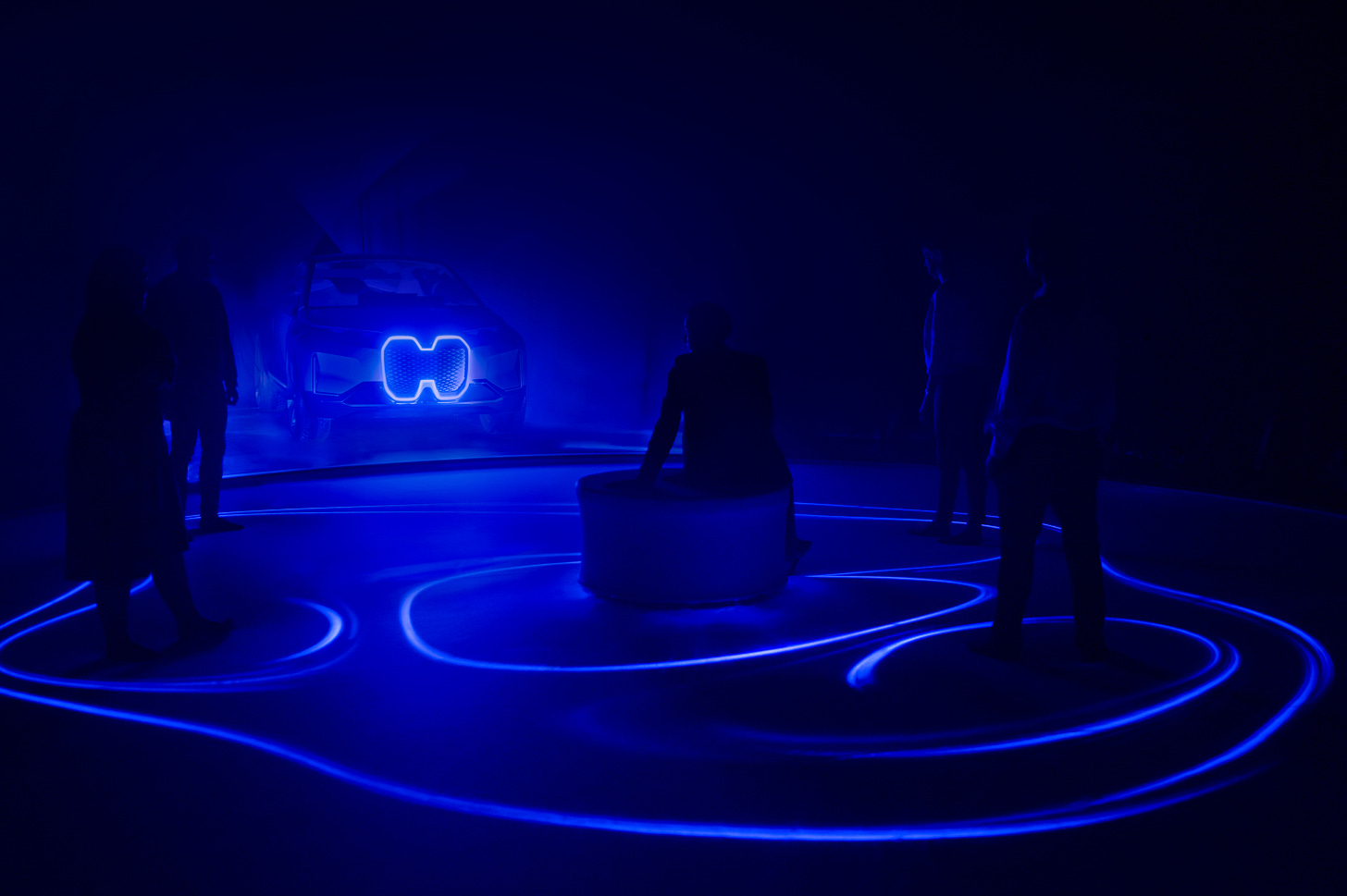 So you conduct the Dream Factory?
Yes, you become more of a curator. The first time I do something, I always want to do it all—from welding to renovating. But once you've started, you realize, "I'm sort of really bad at this," and that's when you want to be surrounded by people who are smarter than you. There's an incredible joy in working with people who do stuff better than you. It makes a better team. The thing about art and design that nobody talks about is the engine driving it. When I met with Thomas Heatherwick recently, a friend of mine, he said, "the studio is the thing I think about every day." That's a really important part. If you focus too much on money, projects become boring. If you focus only on the creative process, you don't have the engine to create. It's a balance.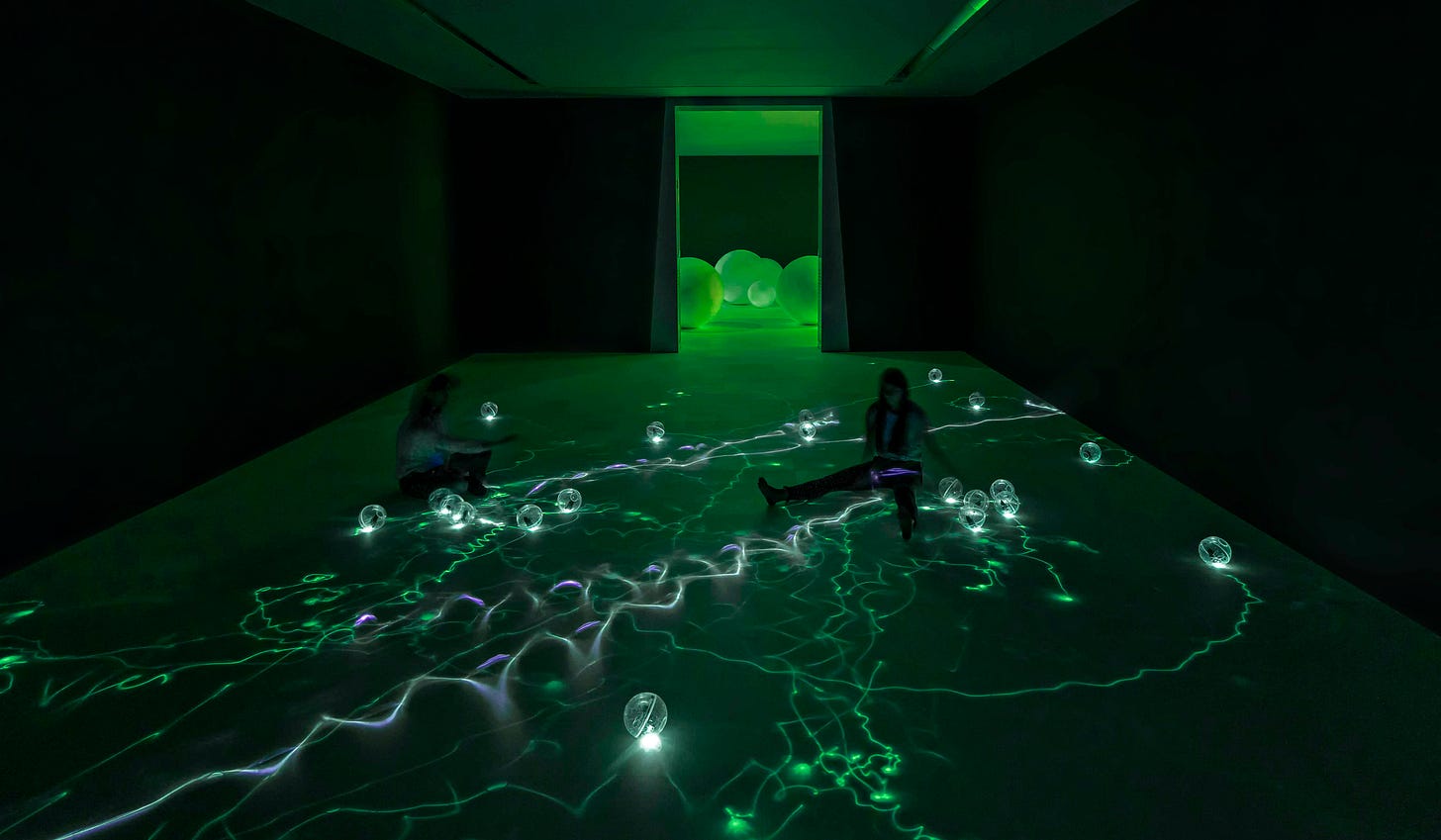 What still feels new and exciting?
That's why I'm here! [In Bali.] I'm not usually in the region, but I do night diving. I love to be in this sort of immersive world that you have no control over, that you did not create. You are a visitor, and can just wonder and be amazed by it. The life, the glowing algae, it's like a Steven Spielberg movie. What fascinates me is the notion of learning from nature and the power of creating a place that elevates you.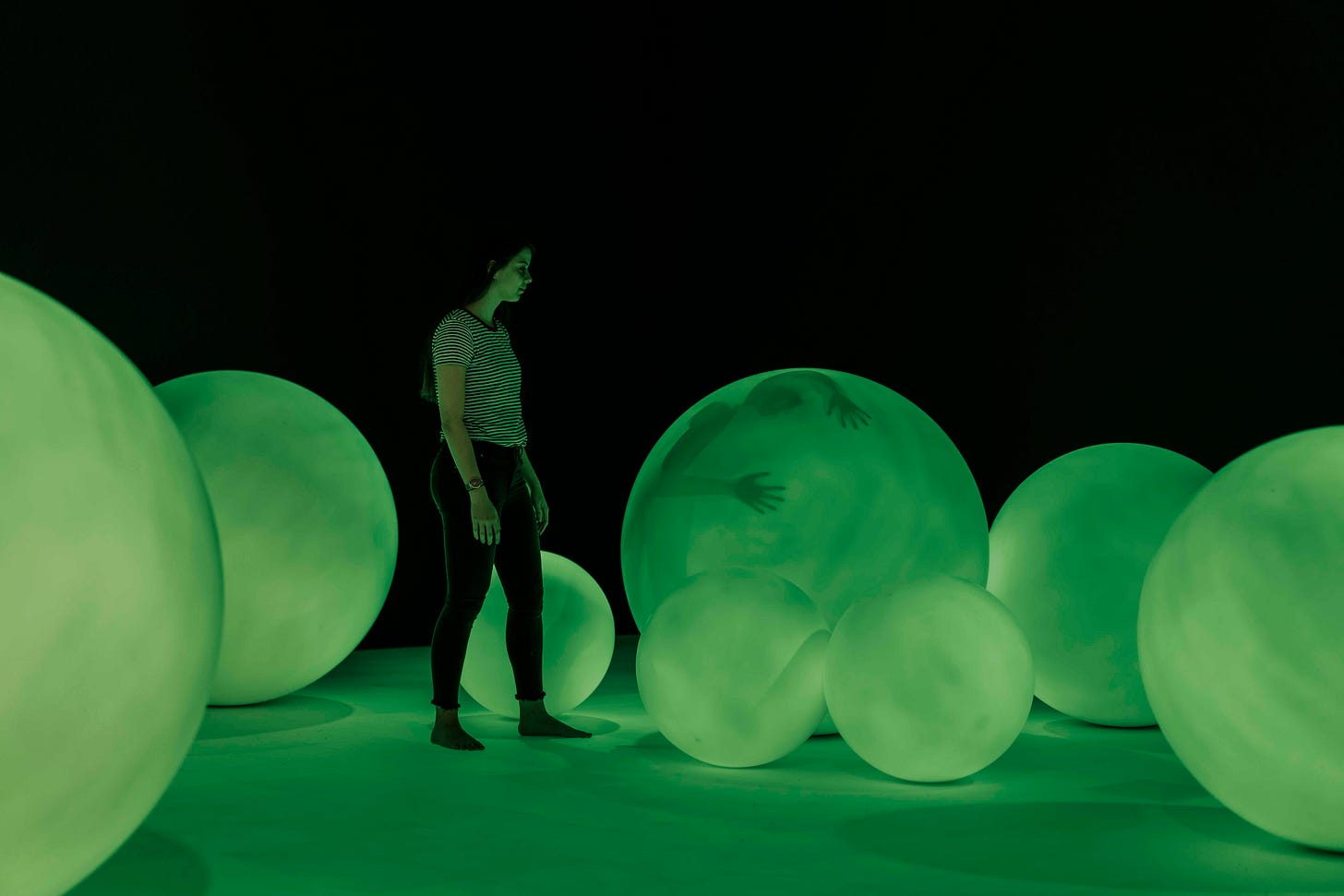 Is there anything man-made that inspires?
Have you been to the TWA Hotel? The moment I heard they were renovating, I booked the first night, a year in advance. What I loved about the space is that you walk inside and feel excitement about the future. Euphoria almost. People in 1971, 72— they were excited about the future. Today we're scared of it, and that's the problem. If we cannot imagine a better future, we won't be able to create or recognize it. So I hope that these works trigger curiosity for a better world, like the TWA does for me. Every time I'm there, I feel that excitement.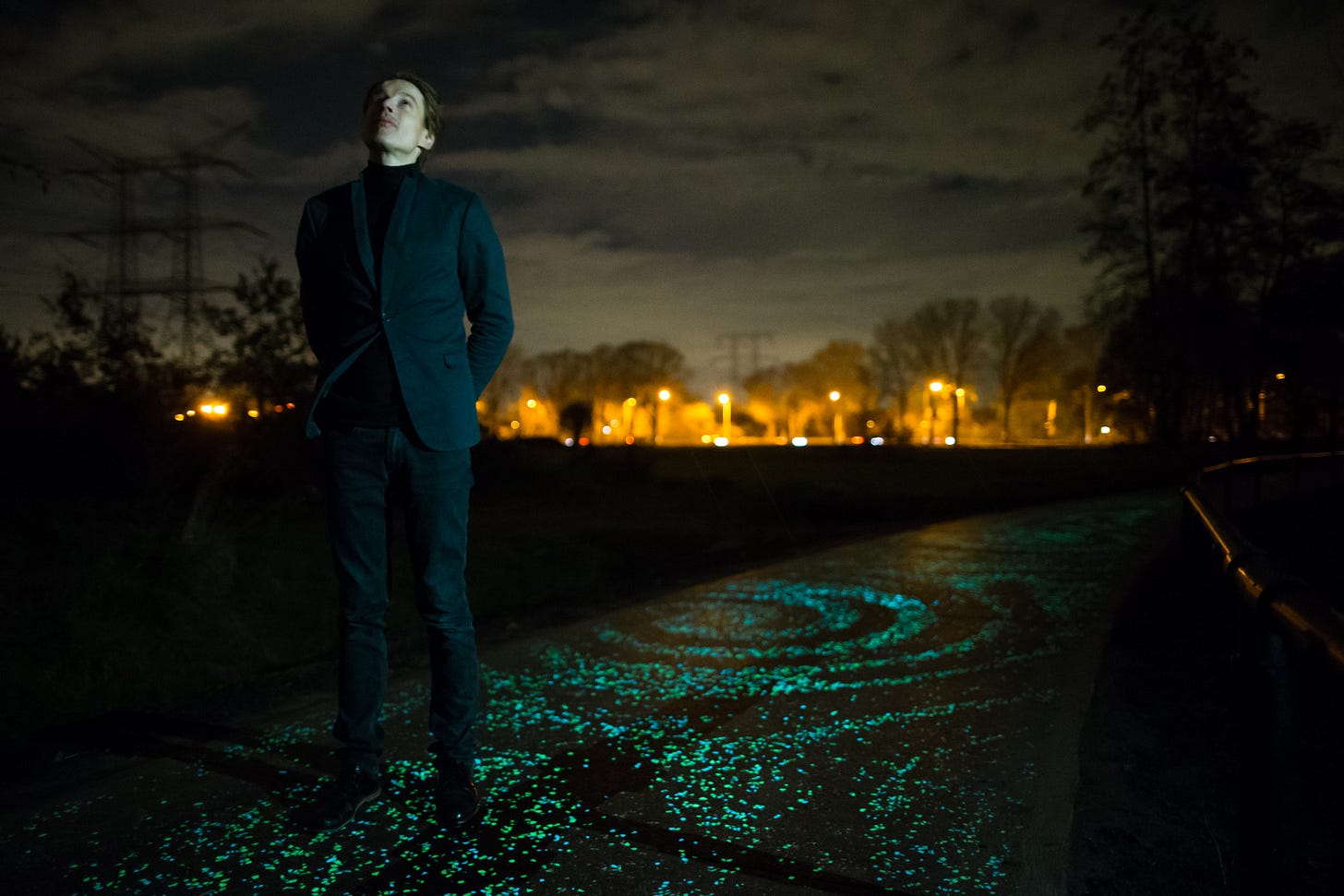 How can we be less afraid of the future?
We all know how to create a better world. The problem is that we're so hesitant to accept change. We'd rather hold onto what we know then to accept something new and a bit scary. Collective physical experiences, like what we are living through, force us to find a new collective. To re-think what we want. Projects like Waterlicht or Gates of Light triggers you on an intuitive level, and hopefully opens you up to accepting change. That's at least partially why I make these things. 
Maybe this weird situation we are in will help us to reset, zoom out, and accept new ideas faster. That's what we're already seeing with virtual conferences, virtual schools, the importance of localness, and a deepening of meaningful relationships. I'm not saying "everything is good," but maybe there's something we can learn so we don't go back to the old state of being. I hope that we'll grow. It's a time where we have to recreate ourselves. 
All images courtesy of studioroosegaarde.net
💫
---
Read on: An electric bloom-scape lights up South Carolina. Why your next date might be at the bio-dome. How the Coronavirus is making us all cam girls. The Museum of Youth Culture wants your awkward teen photos. The world's first virtual reality art fair. Transform your home into a digital percussion section. Send a piece of Puglia. Watch Vienna float into space. The role of creativity in a crisis. Kickstarter shares tips on running a successful film campaign. The FIAF is offering free French classes. Bookmark: The Center for Fiction's The Queer Interior: James Baldwin to Ocean Vuong.
Support: The Tri-State Relief Fund for non-salaried workers in the visual arts. Wallplay & 25 Kent's Masks In The Wild, a grassroots project that provides artists with resources to create free masks for all New Yorkers.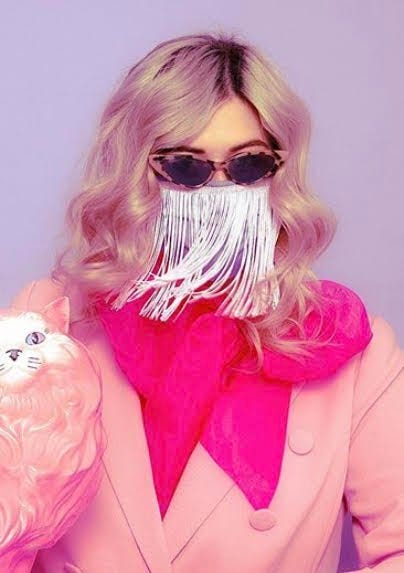 Islands in the Stream: Hundreds of rare Peel Sessions are now available online. BAM is going strong with DanceAfrica2020 and Bjork's The Juniper Tree. At Film Forum, come for Spike Lee's new short "NEW YORK, NEW YORK" but stay for the Romy Schneider Collection. The New Museum presents "Bedtime Stories," by Maurizio Cattelan ft. Iggy Pop, David Byrne, and Marilyn Minter reading from their favorite book. Learn at-home flower arranging with the NYBG. Catch Time Share, Performa's 24-hour TV show. The Palm Heights extends its One Day On Earth fundraiser for World Central Kitchen's COVID-19 relief efforts with a live-stream ft. Solange Knowles, Ghetto Gastro's "Gastronomical Cribs" w/ Flea, and new works by Ryan Trecartin.
Bonus: Ride the lightning with a new collaboration between Metallica and Master Distiller Dave Pickerell that uses a "proprietary sonic-enhancement" called Black Noise to tap low frequency metal for maximum whiskey flavor. ⚡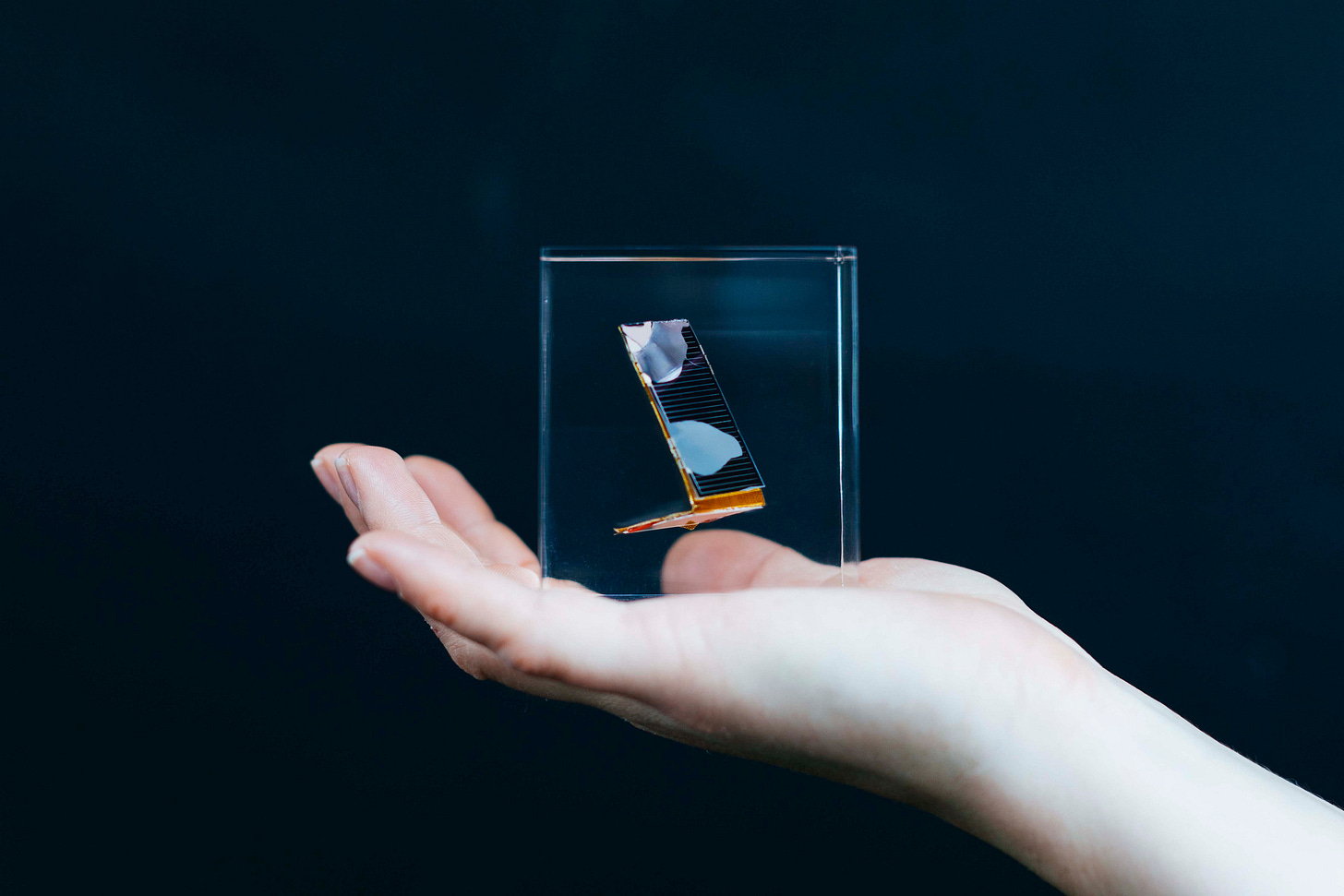 ---
Slow Ghost is a weekly newsletter covering the next wave in culture, brought to you by writer, editor, and producer Laura Feinstein.