Welcome to Slow Ghost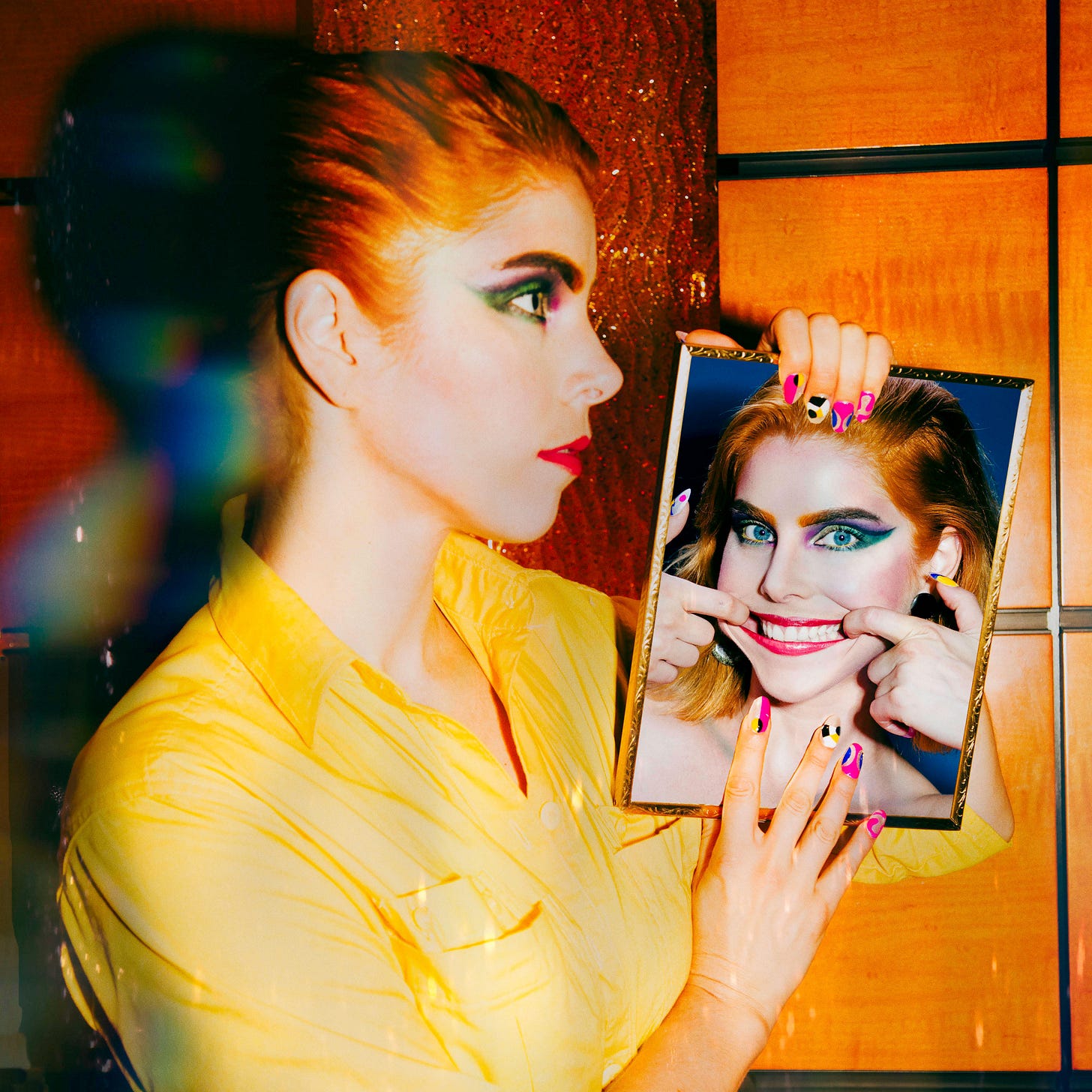 ---
Editor's Note:
Hello all you beautiful folks,
It goes without saying times are strange. The world is changing, even on an hourly basis, and the places we used to gather — bars and restaurants, IRL design spaces, the pages of our favorite magazines and websites — have closed shop. There are now fewer and fewer destinations to learn about the niche and wonderful, the strange and thought-provoking. The result has been a narrowing of who gets to be the voice of creativity and culture at a time when we need both more than ever.
I first had the idea for this newsletter and (eventual) events series last fall. I looked around at a sort of cultural flattening, driven by an obsession with clickbait, rapid growth, and shotgun-wedding-style brand partnerships at the sacrifice of voice and unique identity. I began to imagine a space where I could highlight the artists and innovators I used to cover in many of the pubs we've loved and lost (from Details to The Creators Project, where I was formerly Editor In Chief). To hear from those who inspire — the musicians, painters, techno-futurists, thinkers and makers — and discover what inspires them.
The last few months have seen many of us at our most resourceful: holding online shows and staging VR revolutions, growing Victory Sills and 3d printing PPE. Creativity takes many forms. In this spirit, I've launched Slow Ghost, or SLW / GST, as a destination to learn about the next era— who will be shaping its artistic inner life and how they're working through it. All of it. Even the hard parts.
I grew up reading DIY hand-copied zines and alt-weeklies that pushed me to go out and find stories that fueled my curiosity and expanded my worldview. These pubs made me want to be a writer. I see Slow Ghost as an extension of this teenage dream. It's about focusing on those quieter moments outside of the publicity cycles, assembly line Q&As, and name-driven collaborations. In many ways, I'm back where I started and I couldn't be happier.
This is a moment for conceiving of new worlds and new realities. For figuring out how to make these big ideas real through art, activism, entrepreneurship, or whatever your brain can dream up next.
I hope you are as excited as I am.
Let's get cracking Xx
— Laura Feinstein
---
I first met musician, writer, performance artist and perfumer Rene Kladzyk, aka Ziemba, in 2015 while covering a series of monochromatic dinner parties for Paper Magazine. The first thing I noticed was that she radiated an energy. Some call it "star power," others, a sense that someone can access worlds just outside our grasp—an ambassador from a land beyond boredom. In the years since, I've watched her morph and expand her practice, from a musical series exploring the history of women's resistance at the U.S. / Mexico border, to the launch of her sci-fi feminist concept album "Ardis" and perfume opera at Pioneer Works, to her industry activism and recent work building the music industry we want and need now. A prolific recording artist, she has gracefully skipped across genres, equally at home building layered techno soundscapes as she is conceptualizing bedazzled fantasy country-pop, often using scent as a sensory vehicle for transforming physical and sonic spaces.
Last fall, before the pandemic was even a rumor, I talked with Rene about perfume, collaboration, and building the community we crave now.
Ziemba's Lips 2 Lips
What's new?
Right now, I'm getting ready to release a new album. In some ways, it's not as gargantuan-scaled as Ardis, which had three distinct fragrances for each of the three 5-song parts of the album. This will be more of a pop album, with just one fragrance. But I've been excited to have these conversations around music and fragrance, and the way sound and scent can work together—affecting the audience and different spaces. It's been a process of discovery. 
How did you conceptualize Ardis? It's a touch Wrinkle in Time with a hint of Candy Land and Rocky Horror.
I started writing the songs on Ardis with no clear intention for how they should be manifested, but very much in response to the election of Trump. I wanted to create political songs that were also "sex-positive disco" —songs that have politics baked into them but are fun and uplifting and sweet. To rethink what a protest song could be. Then I started reading more science fiction and thinking about how it can act as a form of commentary, providing positivity and utopian visions. Everything we were consuming and hearing and seeing at the time was so upsetting, and I wanted to write songs that felt empowering, without ignoring the news or drowning in how fucked up everything was. To show audiences that it's possible to create a new world that's in direct response to our current world.
What was it like to build a world from scratch?
There's an arc to Ardis that directly responds to how we understand and define truth and reality, and how so much brutality comes from trying to compartmentalize "what gets to count as real" and "who gets to count." Especially in terms of gender. In our society, a lot of characteristics associated with women—emotion and feeling— are deemed "not rational." That "man thinks with the mind, and woman the body." But I tried to imagine a world, Ardis, where there was a reversal of our normal value system—where all those things that are traditionally oriented within the feminine are not seen as negative, but prized characteristics. A lot of Ardis is an argument in favor of the reality of fantasy, or against the idea that something has to be material, measurable, compartmentalize-able in order to get to count as real.
You created a physical map to explore Ardis. Where did you get this idea?
I did my masters in geography and became interested in "feminist geography," the philosophical work happening in the field. In grad school, I worked in a research lab, making navigational technology for the blind— tactile maps and soundscape maps. I would go to conferences and conventions and lead workshops in developing spatial awareness for blind and low-vision individuals. Thinking about the nature of spaces and perception, you become aware of how ocular-centric we are. I began to wonder —"what the world is like when you start paying attention to other senses?"
Why scent?
So many signifiers come from scent that it makes sense you could have a voyage through it. When done right, it affects you so strongly. For me, when I'm touring, I pass out spray bottles of this aphrodisiac scent among the audience before I do the "sexy" songs. When people start spritzing, they begin dancing and flirting, and the transformation is wild to watch. Scent affects us so strongly. I don't think most people are aware of how profoundly it affects us. It's a delicate magic. 
What's next for 2020?
My goals are to spend more time making the work and less time with the logistics of sharing it. I also want to continue accompanying music with scent. Practically, in the digital age, it's nice to have this physical object that you can sell that's directly connected to the music, but also a standalone—a beautiful artifact. I would never want to just buy a piece of paper with a download code on it. You want something special.
What would you to those struggling with their practice right now?
So much of what I do is part of this very strong conviction that we create our reality, we create our world every day, and that we actually have a lot more power than we think. Our culture has too narrow a definition of reality, and fantasy, dream, myth, and symbolism—all those languages and modes of framing existence—have material consequences in much the same way that music affects us. The work I'm doing is world-building: I love working in music and costume and all forms of creative expression, but at its core, I'm trying to fuel cultural transformation for the better.
For the longest time, I didn't give myself permission to make art because I thought it was about ego and attention. But when I decided to start playing music and put myself out there, it mattered in a profound way. It was deeply transformative and powerful. And even though it keeps getting more and more difficult to become a working artist, people keep finding ways. You only live once!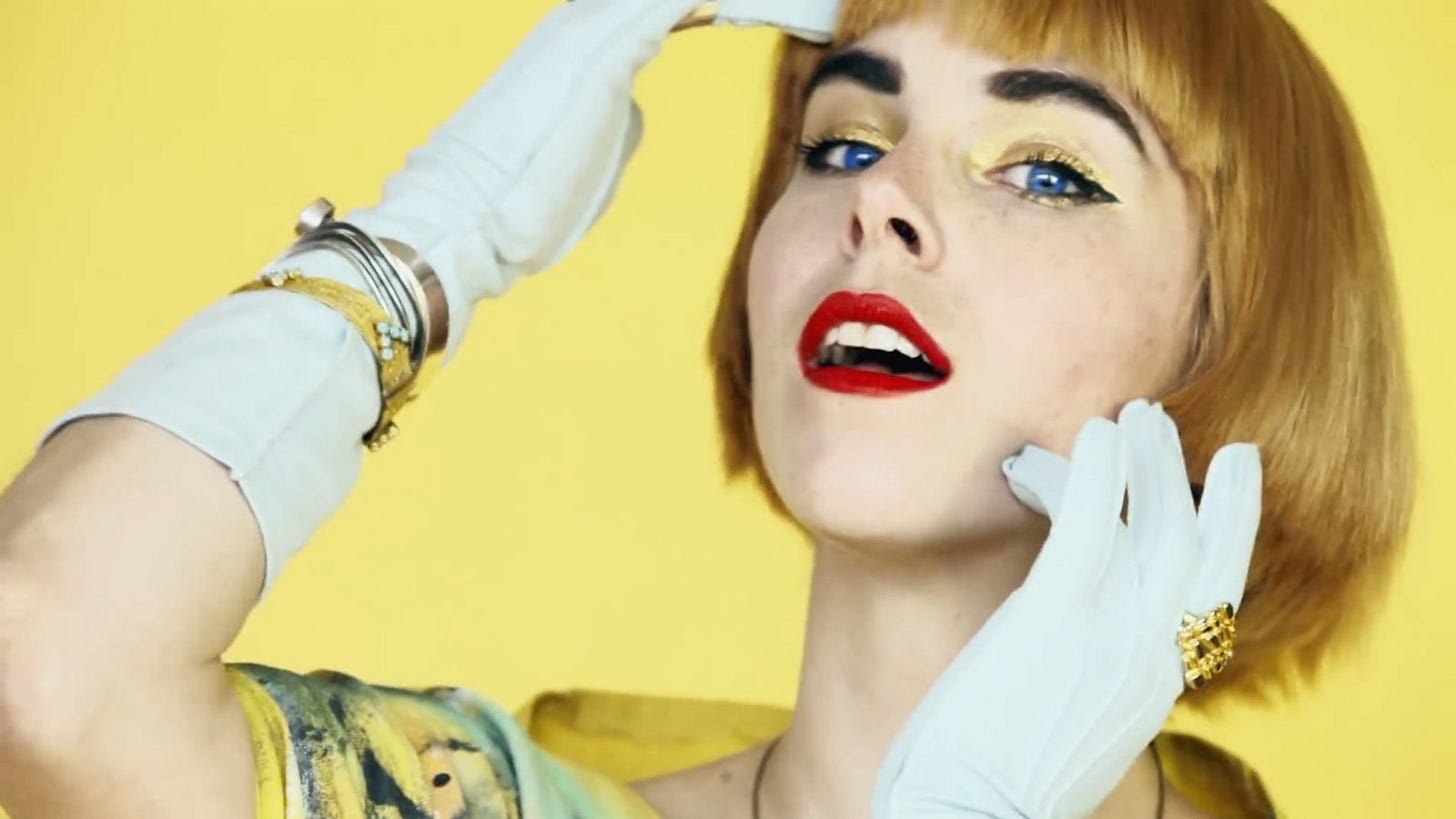 ---
Read On:
"Designing for Dignity"—LA's Deem Journal comes original with a powerful inaugural issue. Kickstarter and poet Eileen Myles on why creativity matters. How doctors and nurses are using VR to fight Coronavirus. Three critical artist relief funds here to help. Meet Downtown Alliance's first Explorer In Chief. Rethinking public spaces after the pandemic. Nick Cave (the singer) has a "dreamy" new book. Peek into the world of feminist miniatures. Create your own gallery with Occupy White Walls. Flip through A24's zine division.
Islands in the Stream:
Basilica Hudson's 24-hour drone-fest goes digital. Nikon is offering free virtual photography classes through May. SVA's virtual commencement will feature "Filth Elder" John Waters. The World Voices Festival is launching an ongoing digi version of events. Dream dinner party: Rachel Feinstein in conversation with Lisa Yuskavage and Tamara Jenkins. Discord Records put their entire catalog online for free. Symphony Space does YouTube with shorts from Bobby Cannavale, D'Arcy Carden, Paul Giamatti and BD Wong(!)(?). FFFest's Streaming In Isolation newsletter's curated mix of the best indie/retro/amazing cinema to download now.
---
Slow Ghost is a weekly newsletter covering the next wave in culture, brought to you by writer, editor, and producer Laura Feinstein.
---