This Is What Democracy Looks Like
The art of change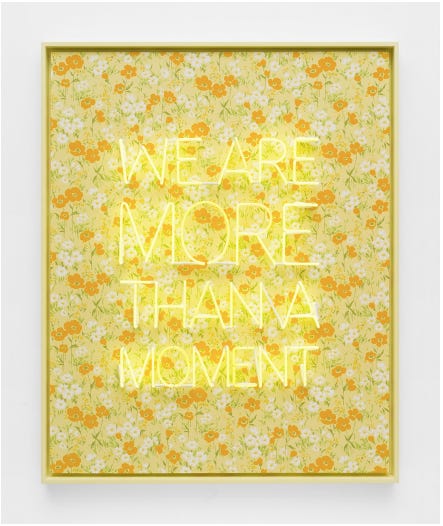 Genevieve Gaignard,
We Are More Than A Moment
, 2020.
Vielmetter Los Angeles
. Photo cred: Ed Mumford
---
Donate:
National Lawyer's Guild
National Bail Fund Network
The Okra Project
Black Lives Matter
Action:
Art + Feminism's expansive Black Lives Matter: A George Floyd Uprisings Collaborative List
Read smarter and buy from black-owned book stores.
115 Ways to Donate and Support (NY Mag)
Training and resources from the National Juvenile Justice Network.
Educate:
The Case for Reparations (The Atlantic)
The 1619 Project (The New York Times)
Race, Police & the Pandemic (FRONTLINE)
Why This Time is Different (The New Yorker)
America God Damn (Dread Scott)
Our current moment didn't happen in a vacuum — it is the culmination of years of injustice, repression, and a willful looking away. These protests are a collective howl for recognition. To be seen and understood and supported.
East Germans never thought the Berlin Wall would fall, until it did. The collapse didn't happen all at once. The structures that separated ordinary citizens came apart action by action, decade by decade, and brick by brick. It was slowly and then suddenly.
This is our Berlin Wall collapse. This is when things change.
---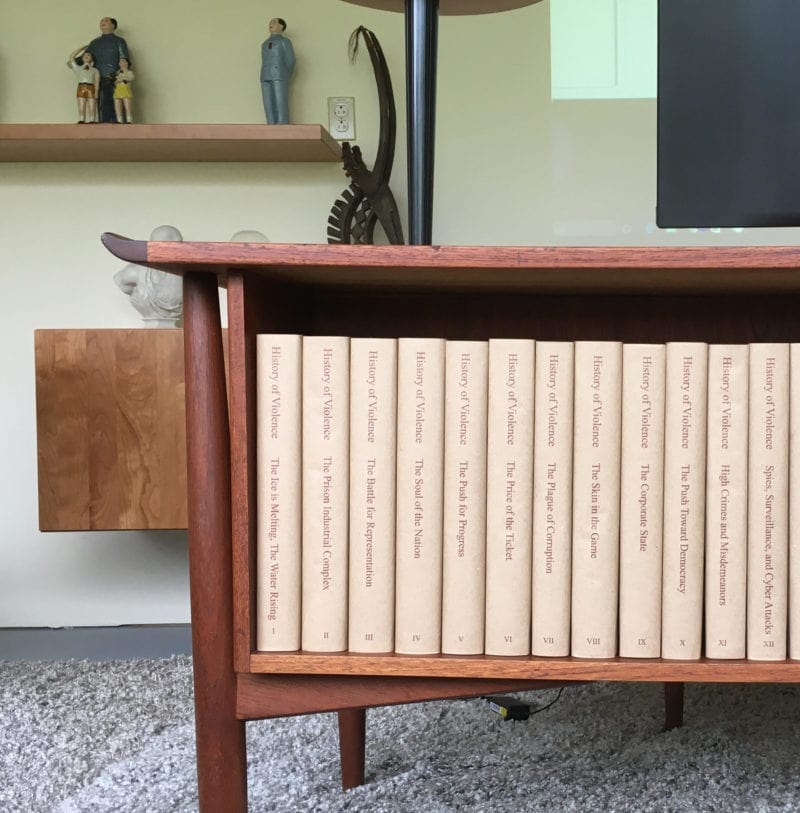 "All the parameters were set in place years ago," Carrie Mae Weems told me in 2018.
Weems, a MacArthur "Genius", photography professor, and the first black woman to receive a solo retrospective at the Guggenheim, had just unveiled Heave, her cinematic exploration of a century of American violence, at the Cornell CCA Biennale. In a temporary viewing structure on the school's leafy Ithaca campus, a screen flashed images of distinctly American terror spanning from the struggle for civil rights through news clips and coverage of the killings of Eric Garner and Trayvon Martin.
"This ongoing, systematic way in which people are terrorized is reflected in what we're experiencing now."
I think back to this work regularly. How Weems had foreseen and crystalized the urgency of this moment and put it in a framework that not only made sense but made it seem inevitable. Her film was a flipbook of human pain with no clear end, evoking an undefinable combination of rage, frustration, grief, and helplessness. Many now feel this every day. For others, it has always been there.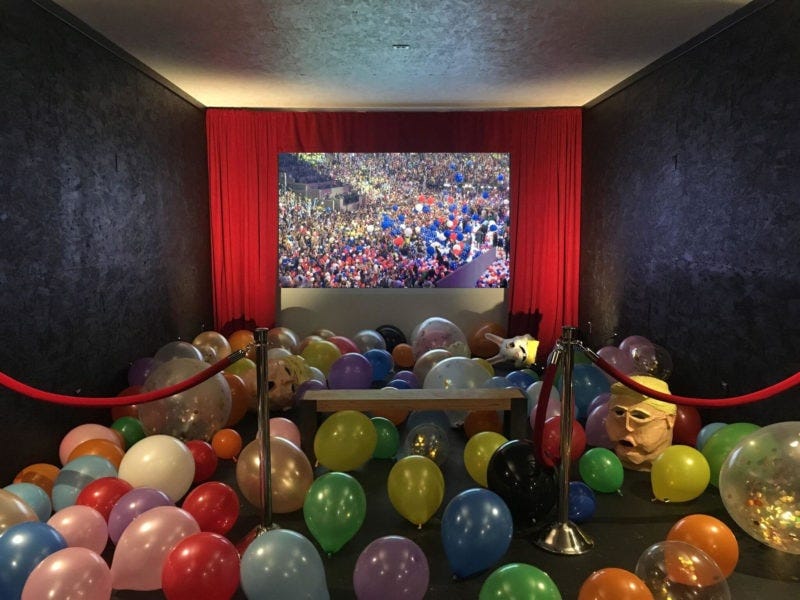 Weems wanted to create a visual language for the "heaving" of our society in the build-up to the election of Donald Trump.
She was unafraid of this new era and, selfishly, I wanted to know why.
"I'm exhilarated by Trump being in the White House. It lets me know exactly where we are in the country; it tells me how people are thinking, how they're feeling. It allows us to see that this moment is so glaring, there's no way that we can avoid it any longer. Now, for the first time in my lifetime, I'm having conversations with all kinds of people across the divide. We can't deny where the country is. That's what Trump has done."
"We've been through worse, lived through worse. This is just a blip in history, and the arc of history is long. We will endure and learn great lessons. Part of that is, 'What is America now?' Against all of our hopes, what is it?"

Now, this is what Trump sees when he leaves the White House: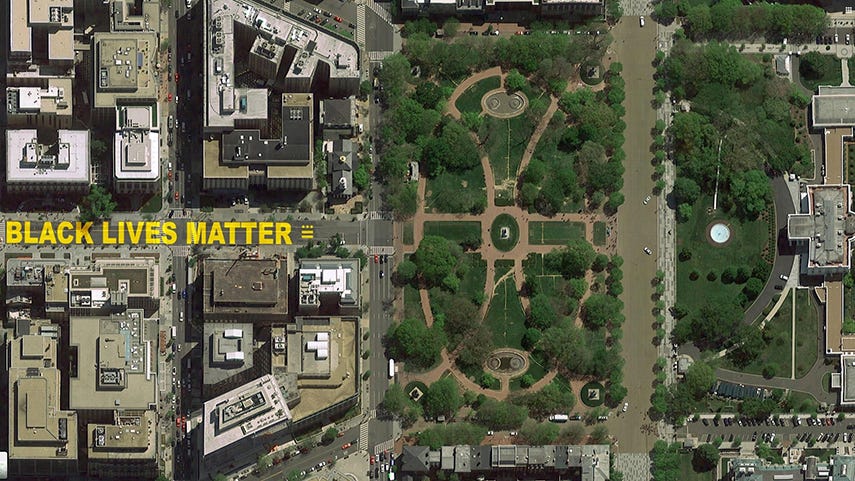 Some call this progress. Others, a distraction.
But it is a beginning, nonetheless.
History of Violence
and
Heave
images (above) courtesy of Carrie Mae Weems.
---
Read on:
"The most urgent filmmaking anybody's doing in this country right now is by black people with camera phones." An iOs shortcut to blur faces and wipe metadata. Daybreaker Study Hall Zoom reading group presents: How To Be An Anti-Racist by Ibram X. Kendi. BRIC's resources for supporting the BLM movement. Murals to George Floyd rise up around the world. Virtually visit the palatial home of Madame CJ Walker, America's first black female self-made millionaire. James Baldwin: How to Cool It.
Islands in the Stream:
Criterion has lifted its paywall on essential black film viewing. Wyatt Cenac's 'Problem Areas' is now streaming free on YouTube. Tune in for Historical Roots of the Pandemic's Racial Disparities w/Linda Villarosa, Nikole Hannah-Jones, Jeneen Interlandi and Jake Silverstein.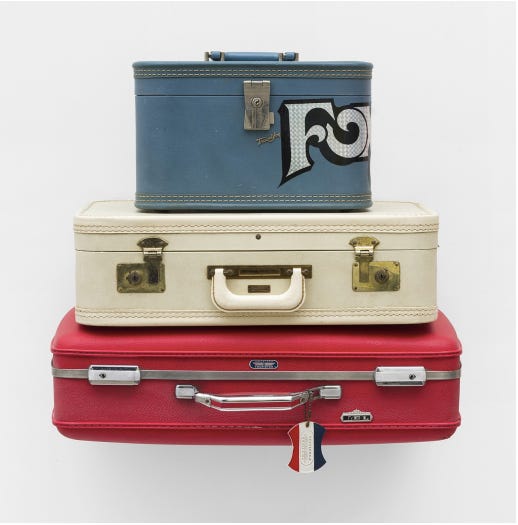 Genevieve Gaignard.
I love America more than any other country in this world, and, exactly for this reason, I insist on the right to criticize her perpetually
, 2020 
---
Slow Ghost is a weekly newsletter covering the next wave in culture, brought to you by writer, editor, and producer Laura Feinstein.
---