Pivoting To Witchcraft With Meredith Graves
The rockstar sorceress on tarot, Witchstarter, and conjuring your own magic(k)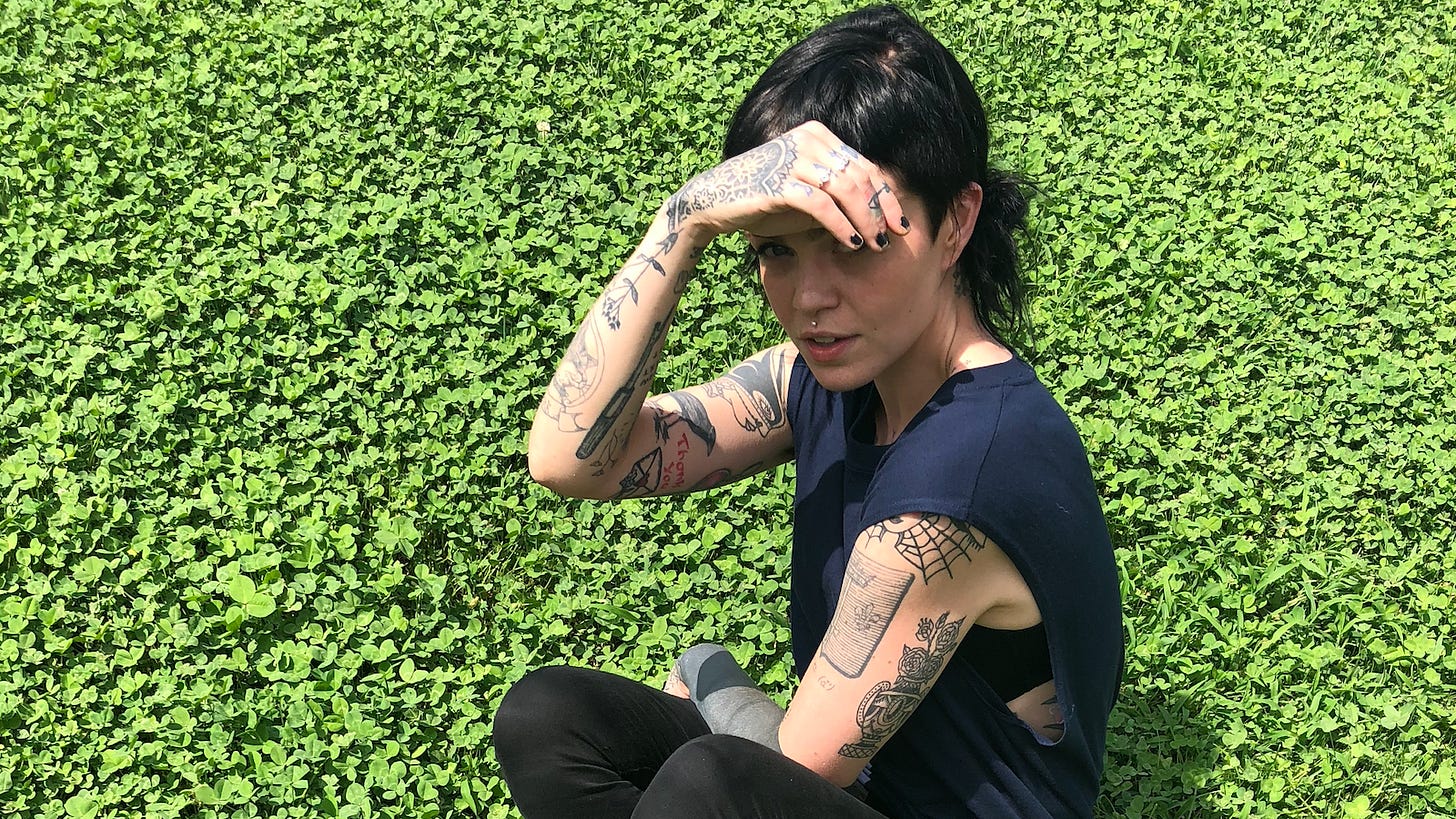 Image via Captured Tracks
Meredith Graves is magic. The writer, musician, former host of MTV News, and current Director of Music at Kickstarter, known for shredding stage as the blazing front person of Perfect Pussy, has a side gig: witch spectacular and boss manifest-er.
When COVID silenced the global live music scene, devastating its community and economy, Graves co-spearheaded the Lights On campaign to keep beloved nightlife staples like Greenpoint's St. Vitus from falling on hard times. She also turned her righteous powers toward nurturing Witchstarter: the home for all things occult on Kickstarter.
"If you're conjuring a creative idea to physical form, there's nowhere else to be, but here with us, the fine coven at Witchstarter," Graves wrote last October. As she sees it, whether viewed as good, bad, or "the grey in-between where most of us kick it," the witch has always been a symbol for union with the numinous and divine—for harnessing creativity, magic, and personal empowerment. And if we ever needed to conjure some positive news, it's certainly now.
---
Waking The Witch
Meredith Graves on invoking the spirit of creativity.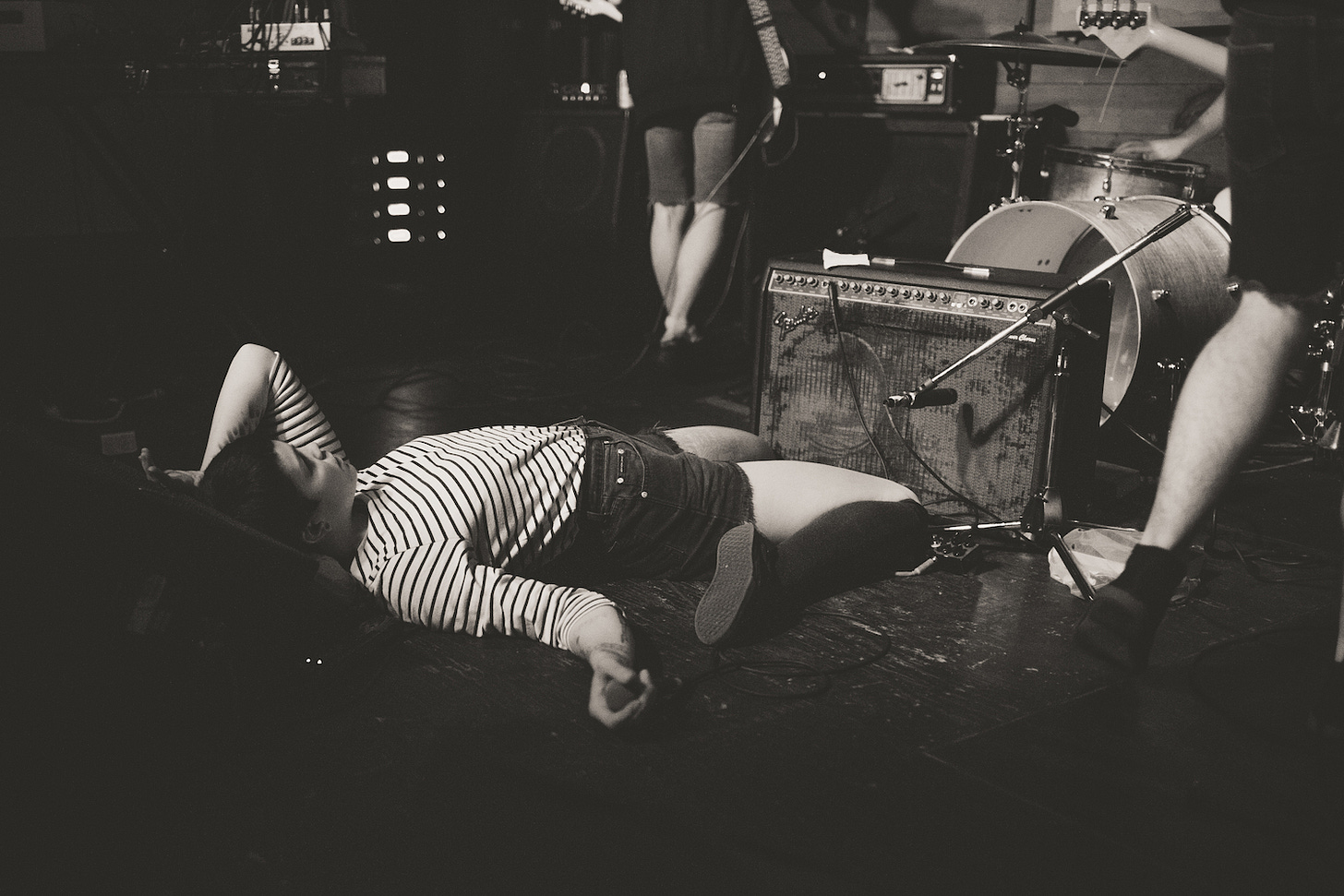 When did you fall in 🖤 with tarot and the occult?
I've always done this. Coming from where I'm from, growing up in the way that I did, living in the hills of the Adirondacks and interested in folklore and mythology, doing theater and tv—magic, all of it, in all its forms—I've been in it since I was born. But tarot, specifically, started with my first deck, around age 12 or 13. My high school sweetheart's mom was a career reader in Alexandria Bay, so I began to get more familiar with it, and then reading around age 17, right when I first went to college. So that would be…almost 200 years now? Ha. So, 15-20 years that I've been, in some way, dedicated to the tarot. I've gone through a couple of phases where I've re-approached the deck—which is the whole point, right? The cards don't change, but all of a sudden, you go, "wait, I've been looking at this all wrong!"

Do you ever feel like the cards see you better than you see yourself? 
It's not really like that. The cards don't actually have fixed meanings, which is what a lot of people posit— "what do the cards see if they don't see me better than myself, because that must mean that I x?" You have to start from the mindset of, "do I believe these cards have meanings or not?" And then, if these cards do have meanings, why are they seeing me better than I know myself?
We consider cards not so much archetypes as maybe…placeholders? A language of verbs, signs, signals that can't be spoken or written or read, necessarily. That takes it from, "the cards see me better than I see myself" to "you stare into the void, and the void stares back." The second is how I see the cards. And that's how I read tarot, and that's how I teach tarot. As popular as tarot is getting, I sometimes wonder why people don't occasionally set the cards on fire and go, "ahhhh!!!" and just, like, run away.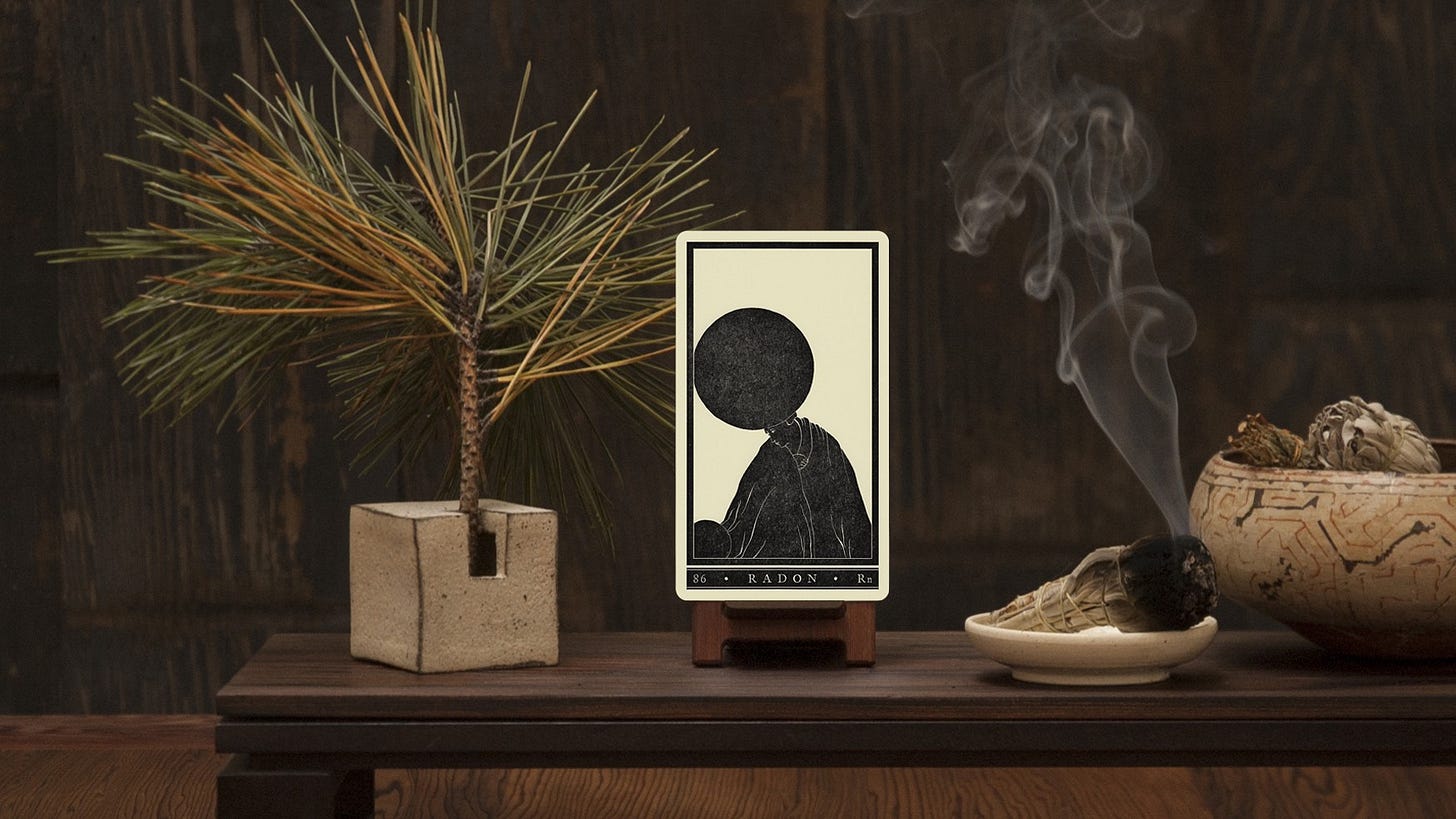 What made you want to teach tarot?
That's the hardest question I could get asked because I don't think I do. Whether I want to teach it or not doesn't feel like a choice at this point. I am in love with the cards. I'm in love with knowing that there aren't knowable meanings, but knowing that there's finite stuff that we can identify within these cards. What they look like, what's on them, the history up to a point. That we can actually say, "what's the earliest date that I can look at and see what has remained consistent?" It's a series of omissions, and that's what I think is interesting about the tarot.

So it's an evolving process.
Yes, exactly. I've been walking around for a few years with this idea— "look at all this theory that we're practicing, but how much can we really know?" The most popular tarot decks, the ones from which we all derive meanings, are only about 100 years old!
So in the end, it's not "What made me want to teach tarot?" That never entered my mind. But I found myself explaining the cards so many times, desperate to piece this together as someone who loves the cards and wants to use them very effectively. It's as if you've been reading the wrong manual for years and years. And the easiest way to misuse anything is to tell people there's a moral edict behind it. So it has felt more like, "I have this information that deserves to be better known and better elucidated."
If you go by many books of meaning produced today, most are derived from systems of correspondences drawn and written out and then explained by a series of dudes that existed between 1890 and 1910. Those works are about a hundred years old, and before that, most of that writing didn't exist. If it did, it was in bits and pieces. Prior to the late 1700s, we didn't think of tarot as more than a card game. Now, people are using the tarot for all sorts of things. So, I'm also happy that this modern thought is happening. Tarot isn't about saying, "here's what you have to do or learn"— it's a mass undoing. Just sit and look at the cards. I don't want you to tell me what the cards mean; if the card is purple, yell "purple"! It very quickly becomes apparent to people that you do not even need to have looked at a tarot book to elucidate meaning, especially in multi-card phrases.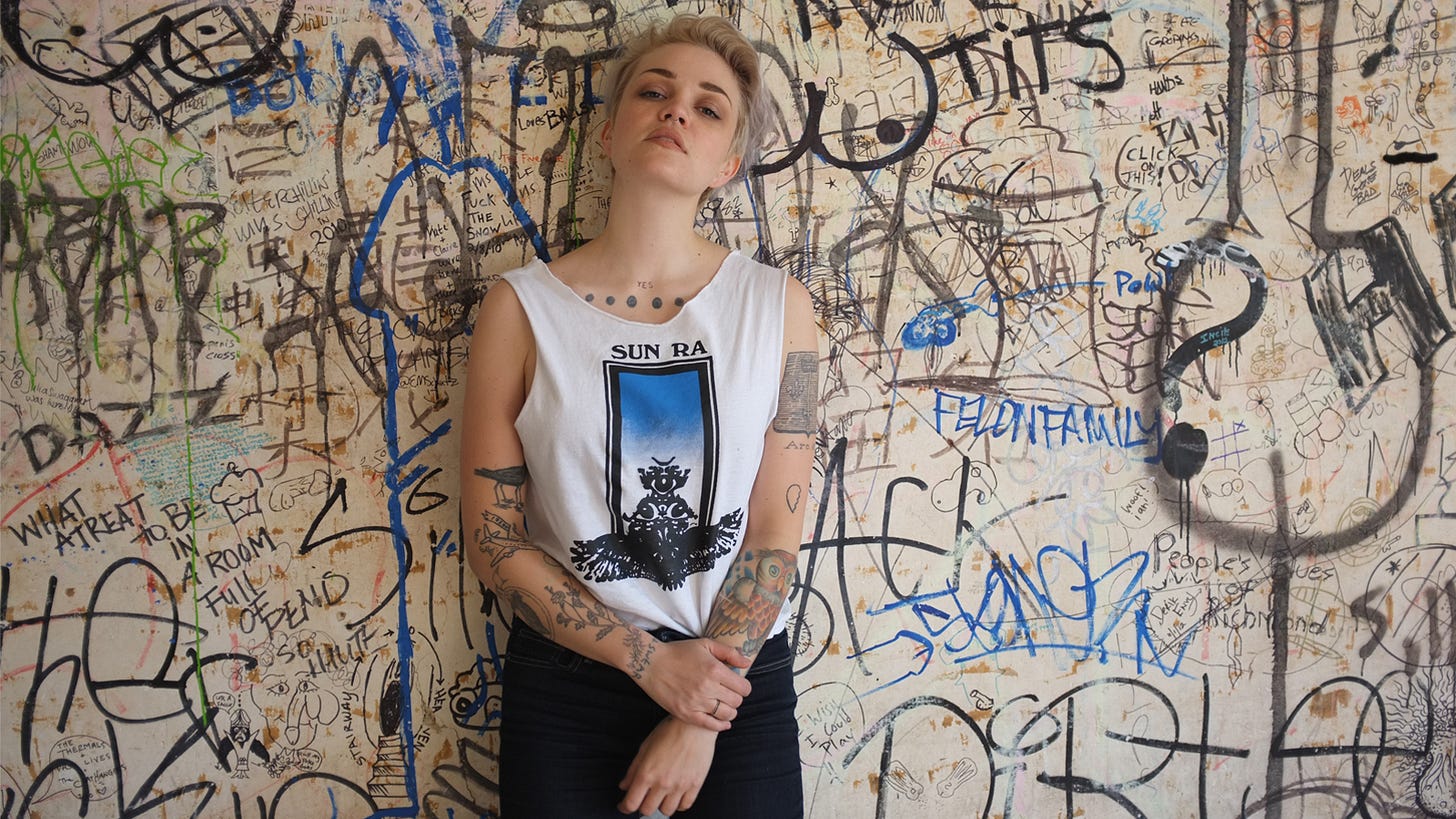 What is Witchstarter?
Witchstarter includes everything that has to do with the occult: it's albums, it's films, it's memoirs, it's zines, it's implements made by ceremonial magicians of a specific caliber that I could not even aspire to be in my life, running Kickstarter campaigns, making high-magical ritual tools. It's the most beautiful tarot deck you've ever seen. As we see it, the creative act itself is quite magical and, if anything, is the intermediary manifestation tool that allows you to bring creative projects to life. Kickstarter allows you to make things happen that wouldn't happen otherwise, and physically make things exist—Poof!—that wouldn't have been able to exist any other way. 
How does witchcraft fit with your day job?
When I came to Kickstarter, many thought they had a sense of who I was because I was in bands. Now, people know me as a witch. Since I started Witchstarter, people will come up to me at work, when we went into work, and say, "I want to do this, but I don't know what all the cards mean!" And I'll go, "ME EITHER!" But then we play around. And that's it. Witchstarter can encompass everyone and everything at the company, to a certain extend. People realize that the technical aspects of their job are magical—from coding to creating the most gloriously produced newsletter. Ultimately, Witchstarter is a rotating gallery of the best occult items that comes to Kickstarter— a curated gallery of our best magical efforts.
There's this great quote about [British Occultist] Dion Fortune from her biographer Alan Richardson: "She had no time for fripperies, little interest in the sensual possibilities of the material world, and no hobbies or interests beyond the sphere of Magic." I read that and thought word, that's it: "I kept my job, I kept my normal life, and beyond that, I have one hobby and interest, and it's the study of magic, so that's what I did." This is normal for magicians or people who are occult-based in nature. It's just a person with a passion or a hobby. Why is it weird when it's magic?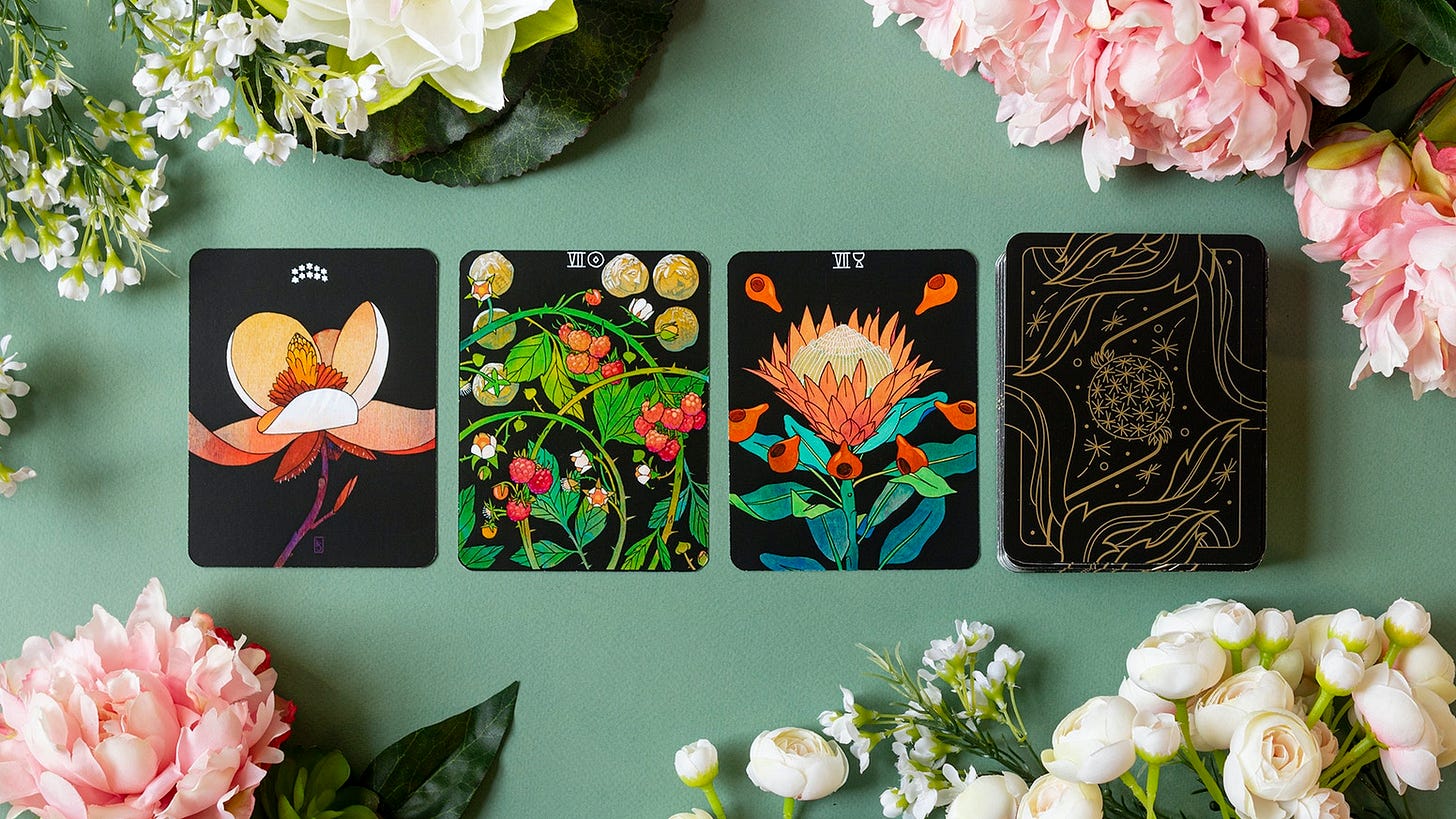 Botanica
by Beehive Books, launched via Witchstarter


What advice would you give to witchcraft newbies?
Research. I would advise people that it's a great idea, but the first thing you should know is that looking for magical books, or occult books, is a lot like looking for books books. I advise people to understand the taxonomy. For example, are you interested in the history of journalism and magic? Maybe you should do a deep dive into Jack Parsons blowing himself up.
But also, be inclusive: when we choose to write magic out of women's histories, we choose to perpetuate much worse cultural practices. Much of great women's contributions to magic—like the work of artist and occultist Cameron—received no credit. And women magicians continue to have no credence due to things like archives. It's very difficult to find information about the female alchemist.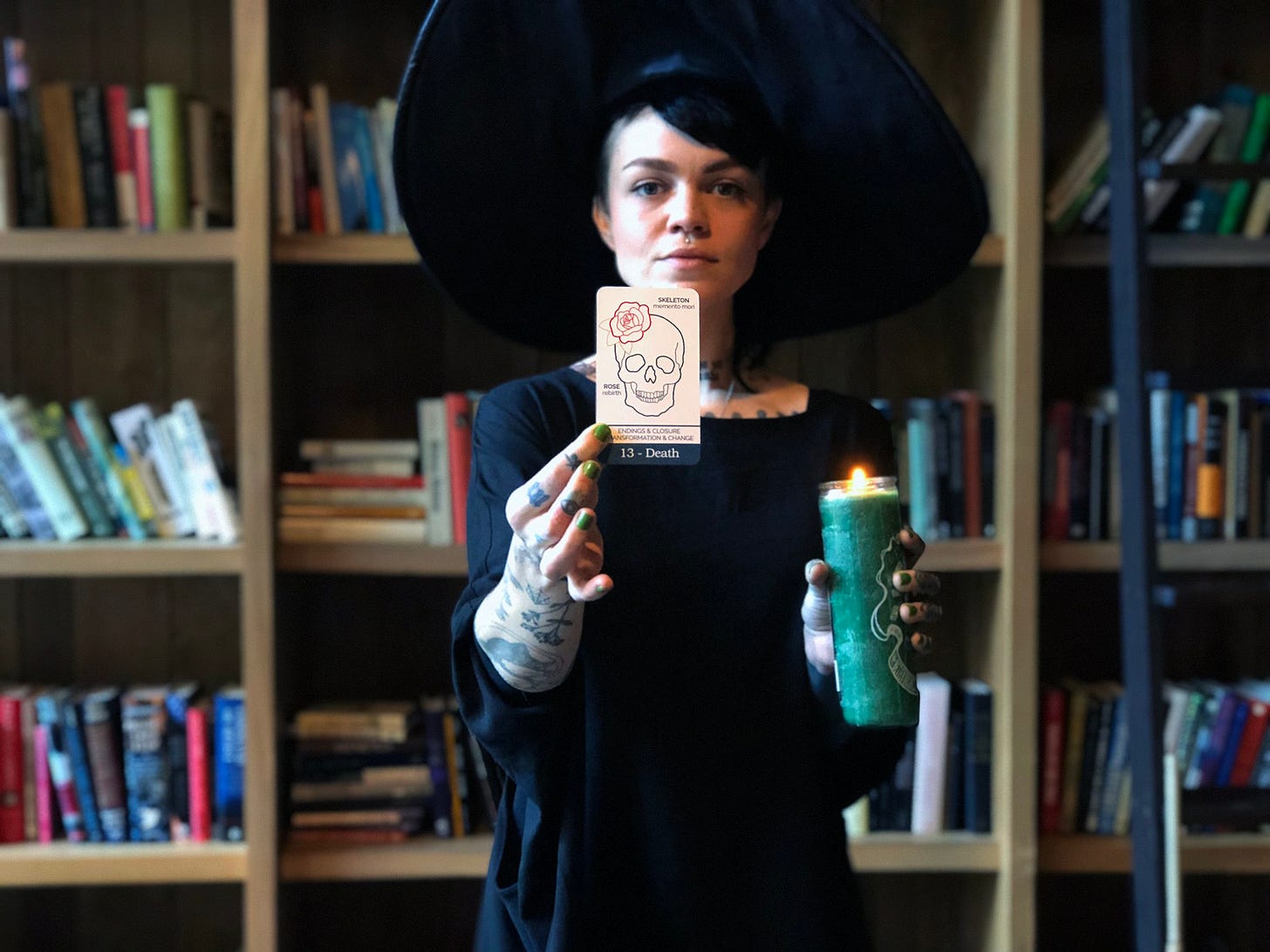 What would you say to someone who feels that haven't learned "enough" to explore the tarot?
I try to walk people through an understanding that these cards have existed for centuries and centuries longer than any book of meanings has been around. Start to look at them as functions rather than archetypes, and understand that people have been using them since the beginning of time to put sentences and stories together. To jog the brain and come up with different answers for things. 
Any person can pick up any deck of cards, and I will have them reading in about 30 seconds. I start by throwing them up on the screen. If it were up to me, I would have the whole world firmly understanding that you never need to have touched a deck of cards or even know what tarot is, provided you can pick it up, and tell me what it looks like.
People are so much more capable than they think. You don't need permission to do this shit. Nobody has ever had permission. So, just go and do it.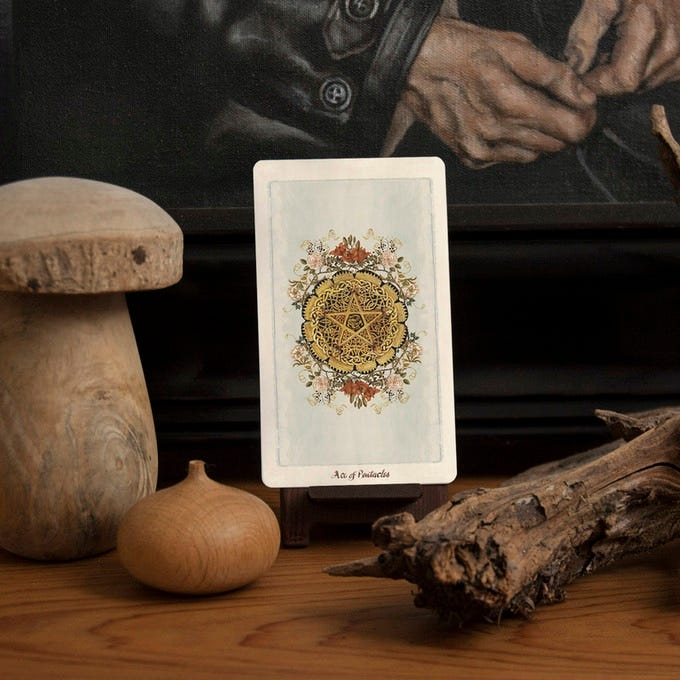 ---
Podcast: Listen to Meredith on how artists, conjurers and creators can thrive/stay sane during the COVID-19 pandemic.
---
Read on:
Travel:
Support:
The Plan Your Vote initiative: a library of free, downloadable images created by Vote.org and featuring artworks by Julie Mehretu, Marilyn Minter, and Xylor Jane.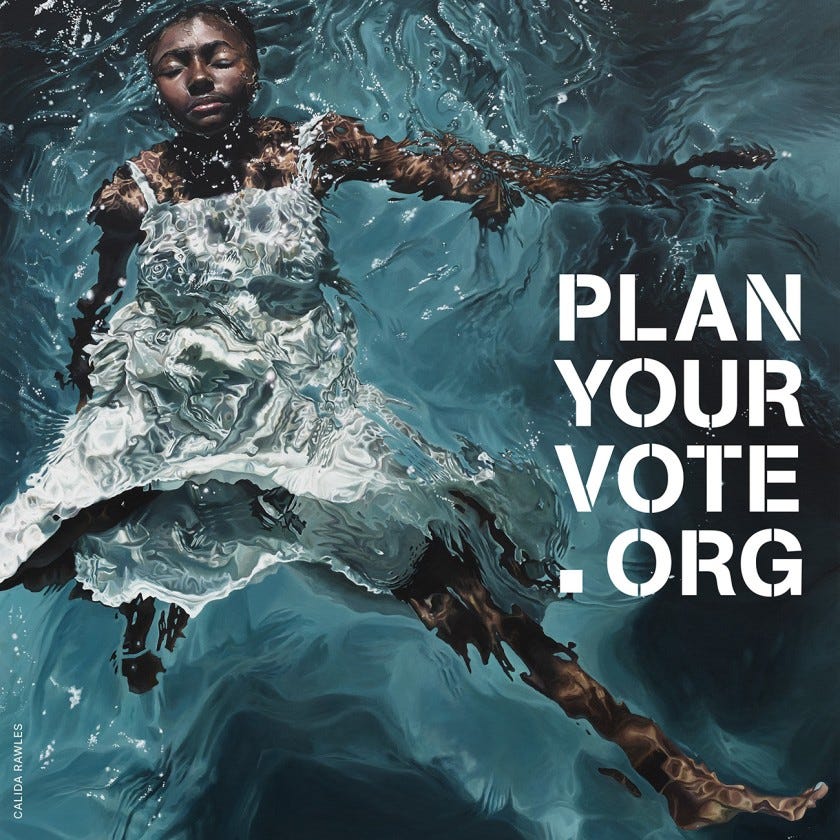 Islands in the stream:
Want more Slow Ghost? We're cooking up something new, so sign up now:
---
Slow Ghost is a newsletter covering the next wave in culture, brought to you by writer Laura Feinstein. Slow Ghost logo by Tyler Lafreniere
---