Mood Board: Socially Distanced Summer
The essence of July 2020.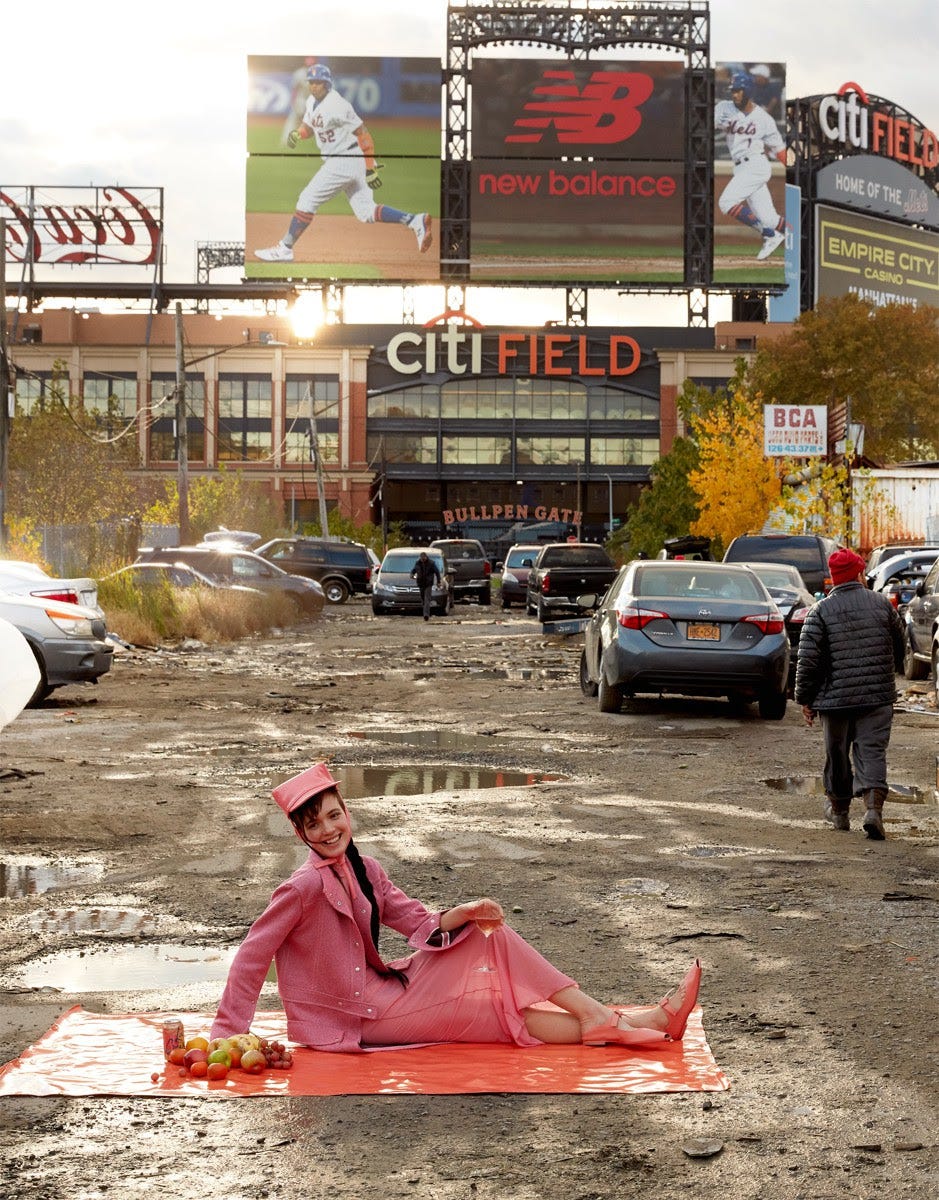 Roe Ethridge, 
Oslo Grace at Willets Point
, 2019 © Roe Ethridge (
Gagosian Quarterly
)
July 2020 has a melancholy, wistful feeling. A sense of not knowing where to look or what to feel next.
Summer travel now means a modified form of sheltering in place. Maybe a regional road trip. A nice outdoor pool. If you're lucky, an escape into the mountains for the day.
Over the last few months, without thinking, I've been collecting images that remind me of adventure in this particular, fraught moment. In a former life as a travel editor, I spent hours looking at pixelated visions of beautiful, far-flung places, selecting images that would make the reader click and stay on the page. These digital mirages could make you forget it was 95 degrees outside, that the F train had stalled again, and that you are on the 28th+ floor of a corporate tower and not a beach on Mallorca. Influencers know this voyeuristic feeling is the key to success: make them see a tiny peek into a different world. Make them think that this unbothered life is possible. But the "aspirational" feels trite and inconsequential when it's hard enough to get fresh groceries.
So what do travel and adventure mean in 2020? It's something between a Zoom chat, a long stretch of highway, and a cool body of water. It's feeling grateful for togetherness, just six feet apart.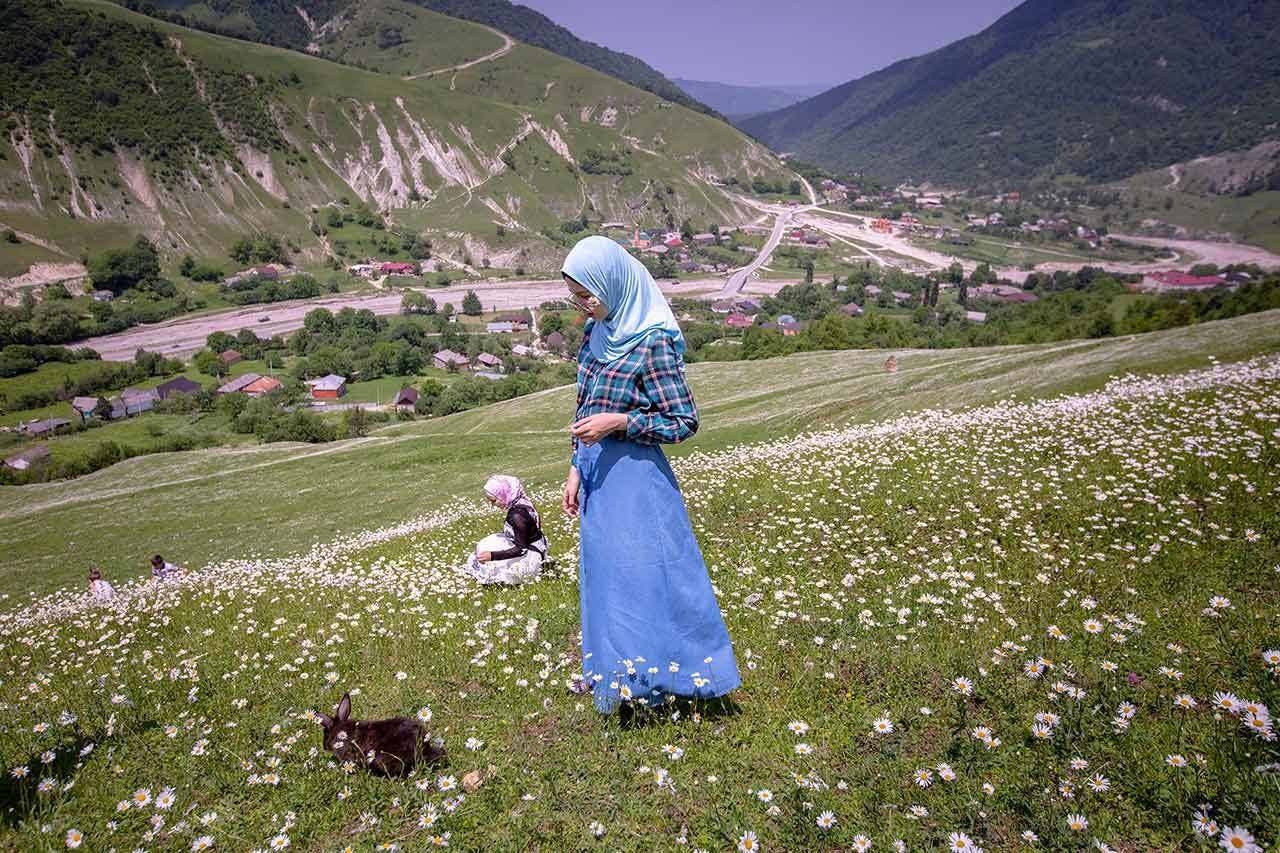 Diana 
@MARKOSIAN
for National Geographic.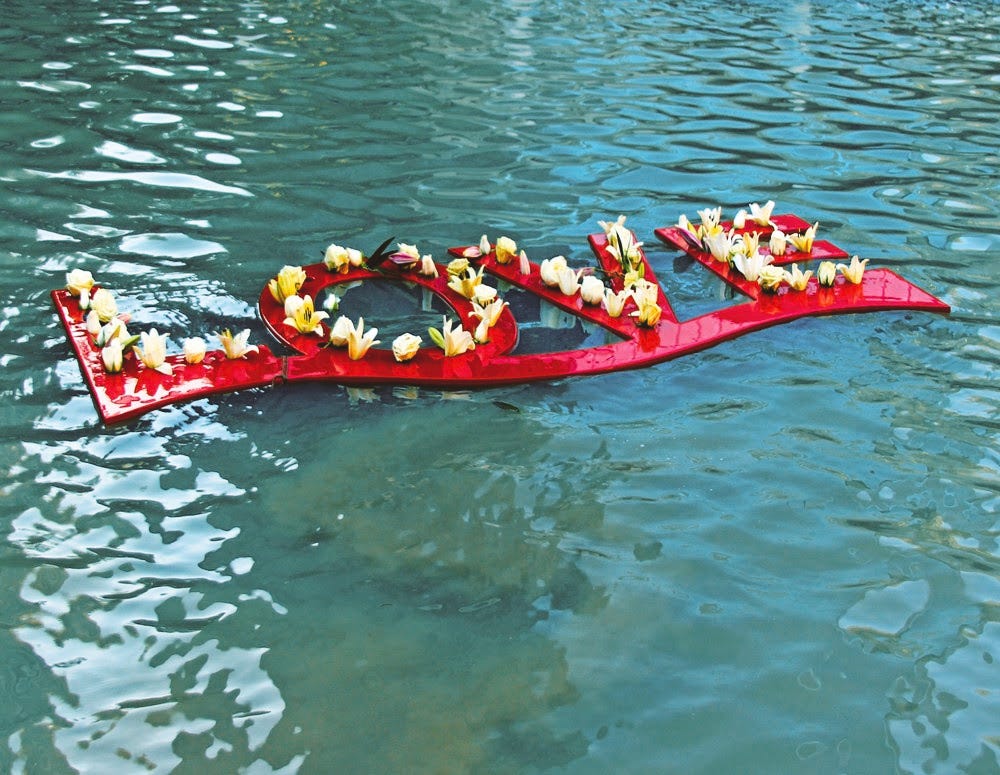 Chrysanne Stathacos, 
True Patriot Love
, 2011, Installation, flowers, maquettes of marine plywood.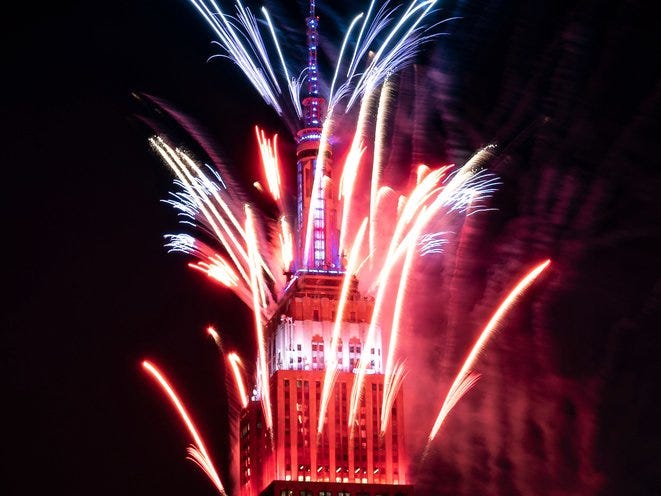 "Fireworks explode from the top of the Empire State Building on July 4th, 2020." EVAN AGOSTINI/ INVISION/ AP/ SHUTTERSTOCK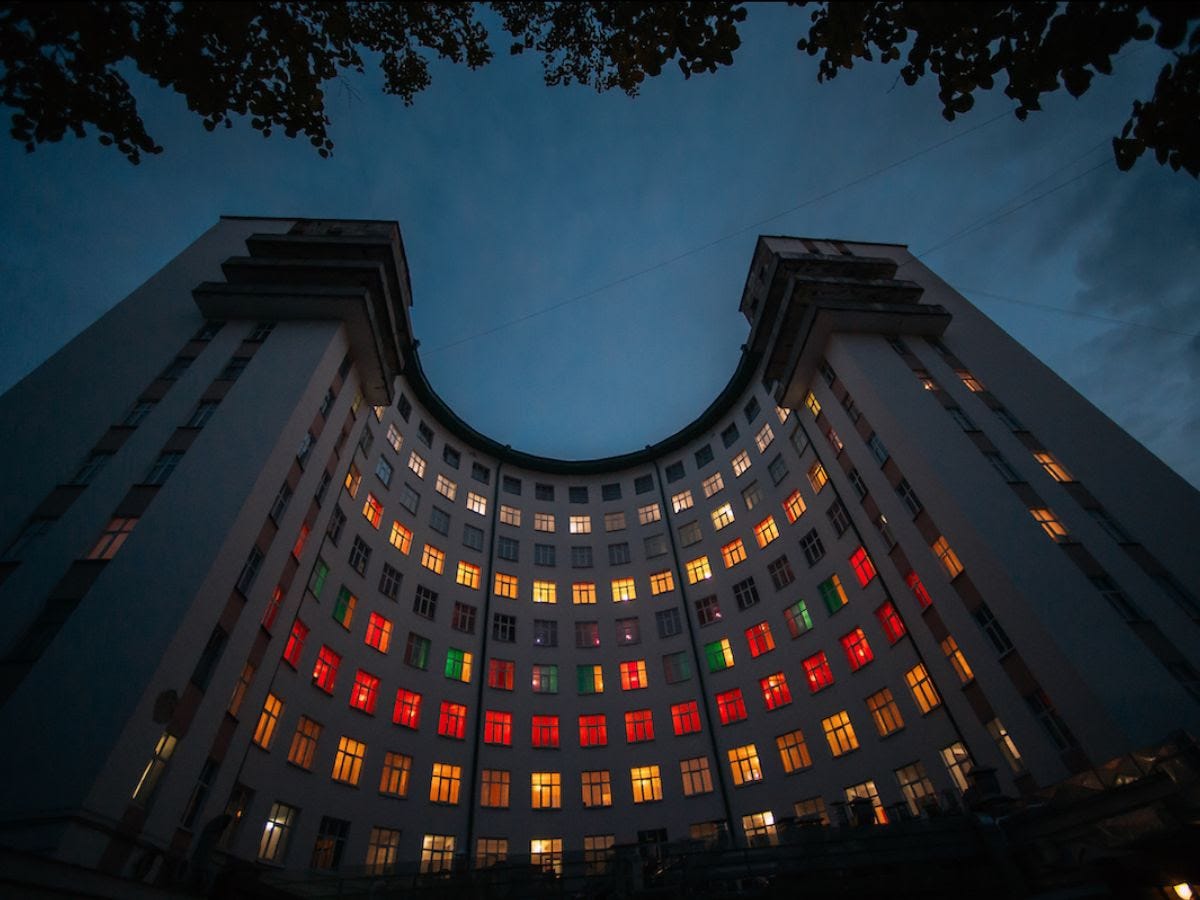 @compilerzone
from the 5th Ural Industrial Biennale in Yekaterinburg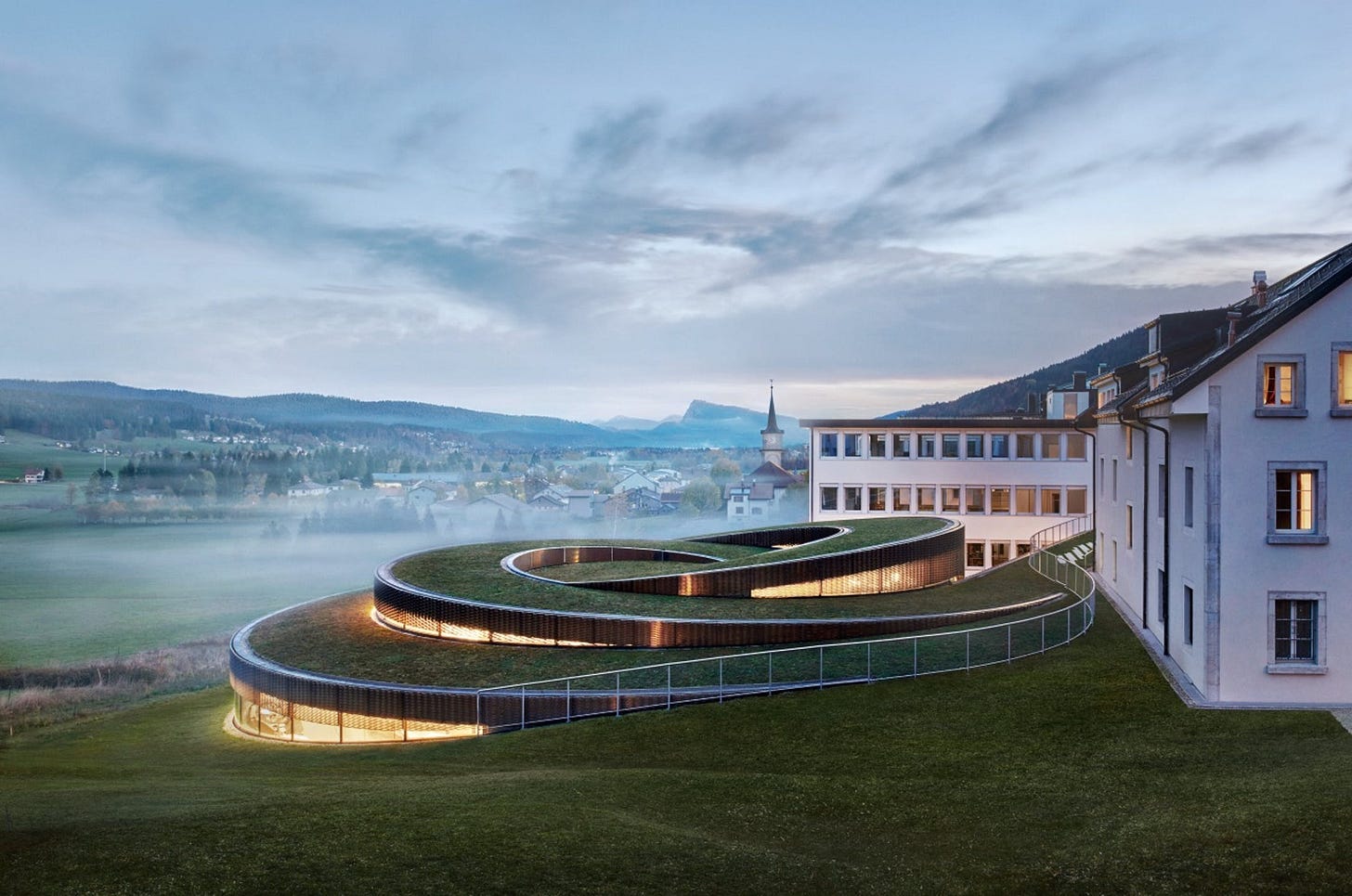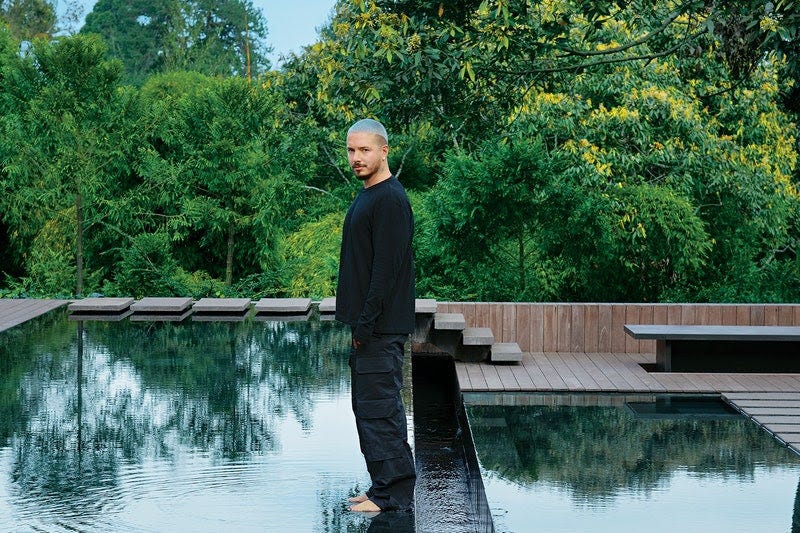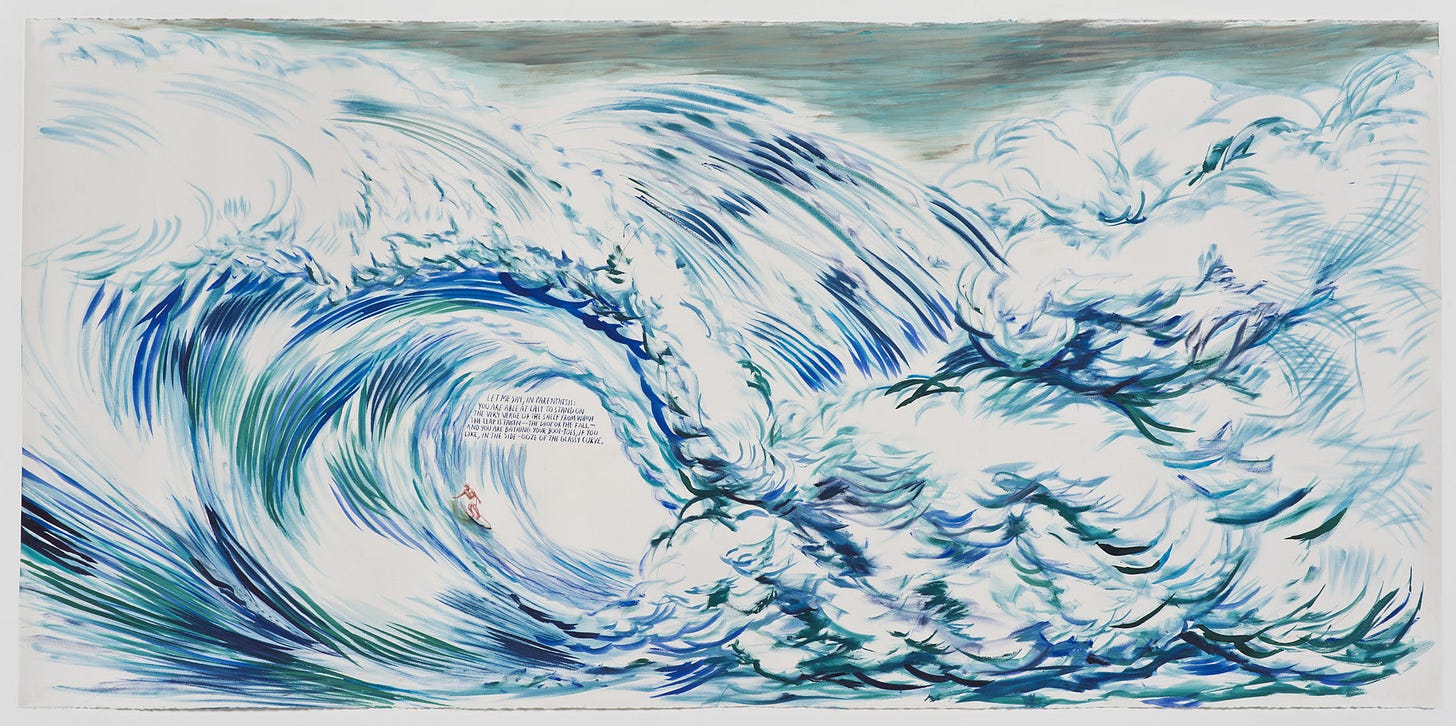 Raymond Pettibon, 
No Title (Let me say,)
, 2012. Ink and gouache on paper, 45 x 93 inches. Courtesy Regen Projects, Los Angeles.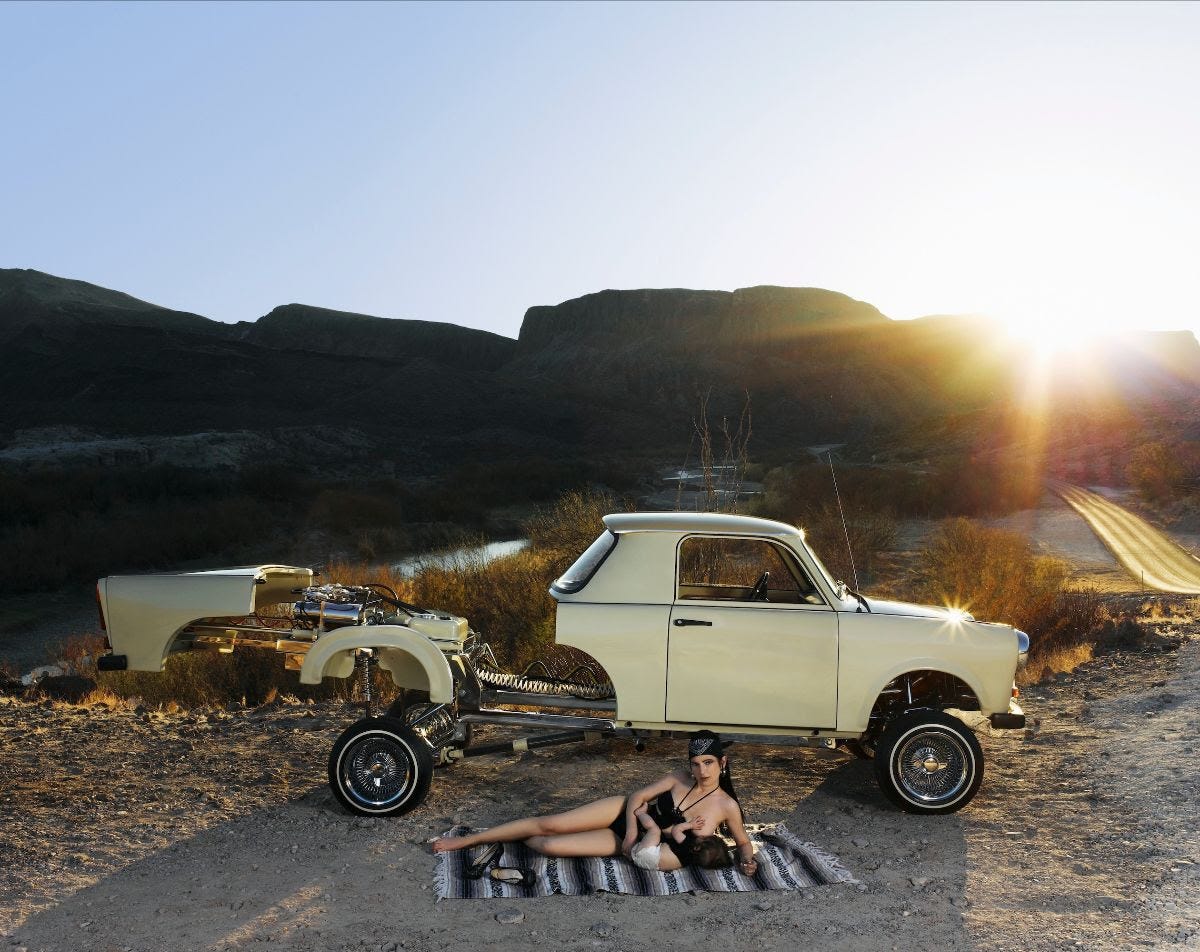 Photo: 
Lowrider Builder and Child
 by Liz Cohen, 2012, chromogenic print, 50 x 60 inches. Via Creative Capital.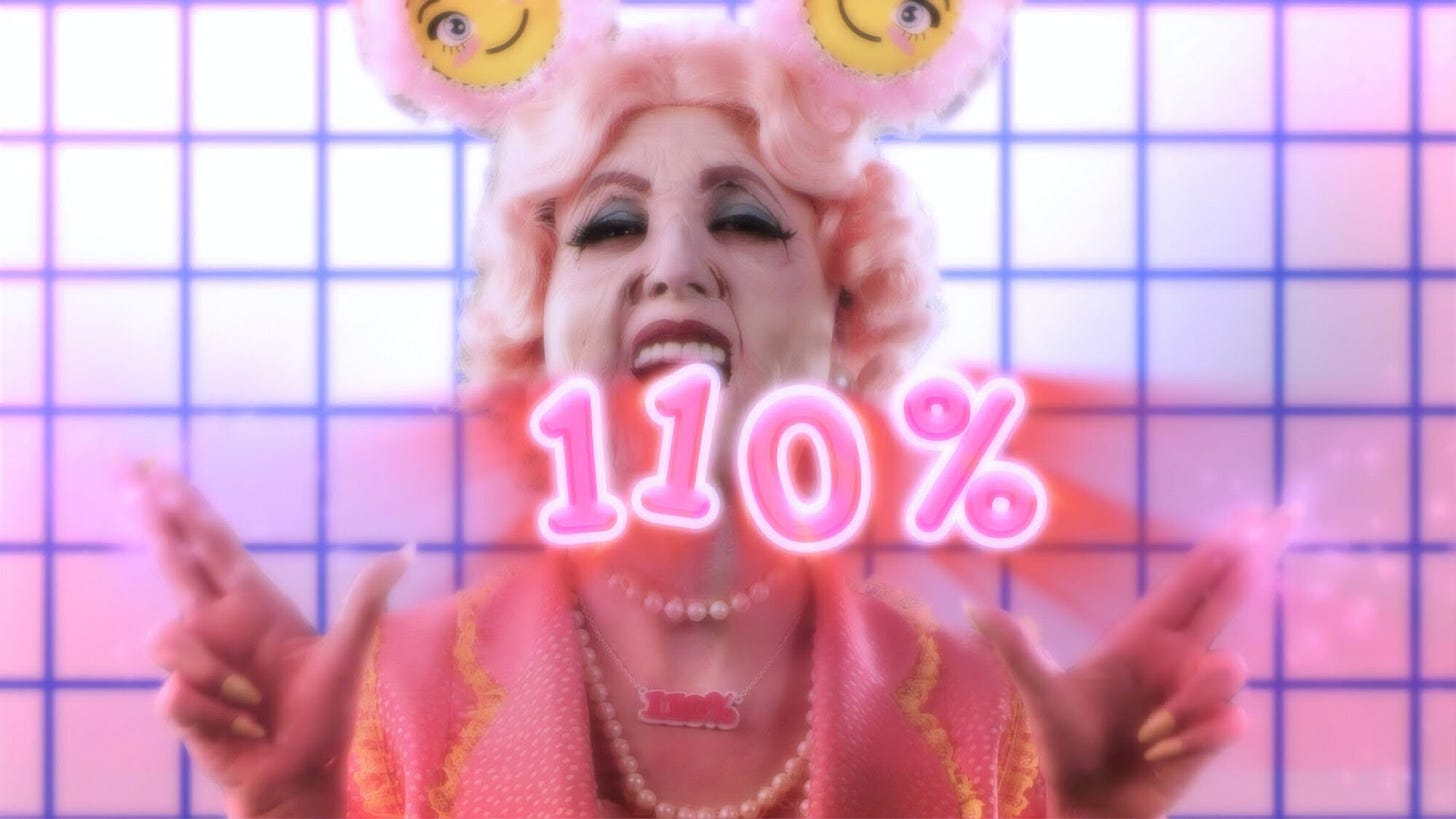 Rachel Maclean, 
Feed Me
, 2015.
1-hour digital video.
© Rachel Maclean.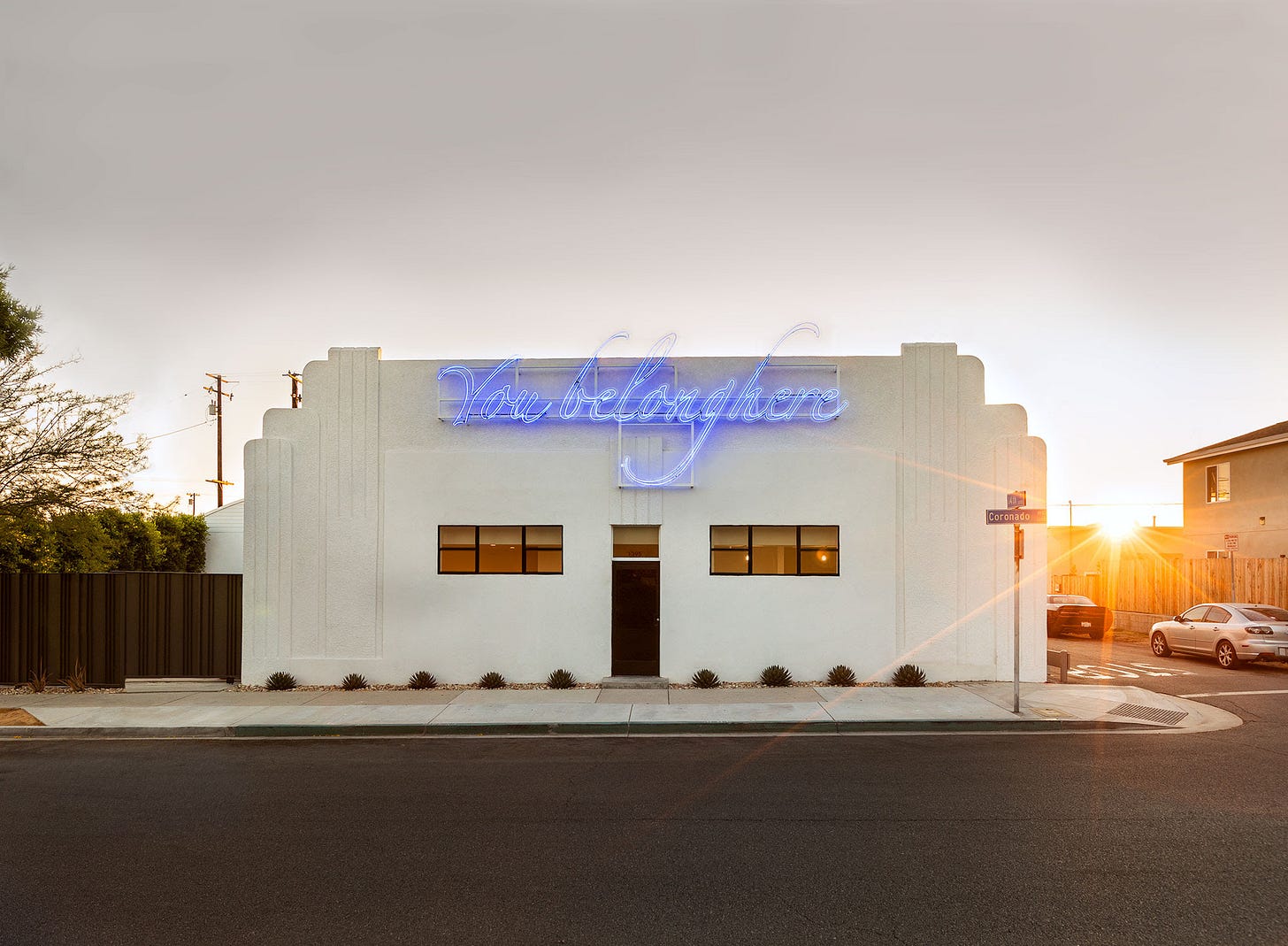 Tavares Strachan, 
You Belong Here (Blue #1)
, 2019.
Compound
Commission. Photo Credit: Laure Joilet
---
Read on: The delightful asides and existential visions of Walter Scott's Wendy, Master of Art. Capturing the queer experience in China on film. The unexpected Divine X Diane Arbus connection. BIG-Bjarke Ingels Group's The Plus brings mass sustainability to the Norwegian forest. The work of Jiha Moon and Stephanie H. Shih is "both aesthetic and political, a commentary on assimilation as a process in which one's national origin is not forgotten or erased." LA gets its first fruit share. Meet me at the "I do" drive-through. "Who even knows what is real anymore?"
See: The friendly robots of immersive art and entertainment complex AREA15. The Five Senses Festival's safari experience. Designer Megan Tagliaferri's Compound, a new space for art and wellness. ARTECHOUSE x United Nations Foundation's Voice Our Future extended reality experience inspired by the UN75 initiative. Dig into "Trash dolls" by Aurel Schmidt. The DS & Durga FUME TRUCK, serving up "ice-cold perfumes" in NYC from July 9- end of September (locations TBA).
Support: The Black School, an experimental art school teaching Black/PoC students and allies to become agents of change through workshops and public art projects. Harvard GDS students' design yard sale for racial justice.
Islands in the Stream: Ai Weiwei's 'Yours Truly.' The Istanbul Biennale's film selection. Welcoming the Unwelcome. A 10-year time-lapse of the sun, care of NASA. Palestinian protest radio. The Shed's "Radical joy and defiance on a digital dance floor."
---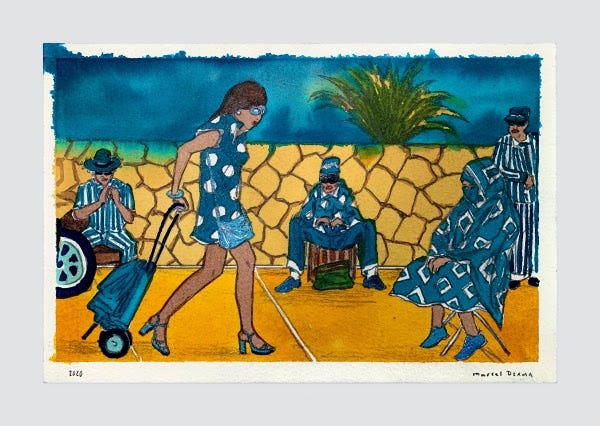 Marcel Dzama 
Moving on
, 2020 © Marcel Dzama Courtesy the artist and David Zwirner.
Blue Moon of Morocco
.
---
Slow Ghost is a weekly newsletter covering the next wave in culture, brought to you by writer, editor, and producer Laura Feinstein. Slow Ghost logo by Tyler Lafreniere.
---